Manos de Apoyo y Vida is a non-profit, since January 2013, that provides health services and support to more than 350 families living in different vulnerable areas of Cancun. This comprehensive community center offers personalized attention to children, youth, and adults to help them develop values that lead to their fulfillment.
Interview with Emma Magaña, founder of Manos de Apoyo y Vida.
a non-profit looking to contribute to the transformation for a better world.
The Manos de Apoyo y Vida staff is responsible for locating and creating statistics on children and women in poverty and vulnerability in marginalized areas of Cancun. They also visit house to house and invite families to participate in emotional and academic education programs.
Some of their programs are:
Ludoteca for the little ones
Chavos de éxito for teenagers
Meetings for mothers and vulnerable women
Workshops for seniors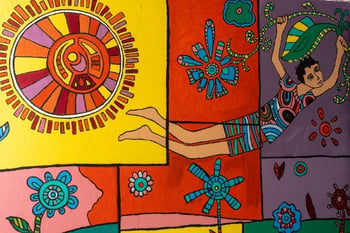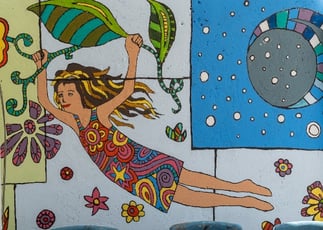 Our collaboration with Manos de Apoyo y Vida is expressed through the following actions:
Monthly financial support for the purchase of educational materials, toys,
and resources to strengthen programs such as Futalento.
Catamaran tours for children, adolescents, and parents who participate in Manos de Apoyo's initiatives to encourage students with good academic performance and keep them and their parents motivated.
Technological assistance and computer maintenance provided by Cancun Sailing's IT department.
Development of educational tables and didactic games such as Mexican Loteria, memory games, and snakes and ladders on subjects such as reef care, marine animals, and emotions.

Liaison between Manos de Apoyo y Cancún Pro kids

to channel the children and adolescents who require the service of the home.

Educational meetings in our Marina Chac Chi for the screening of the documentary "Chasing Coral" and other activities.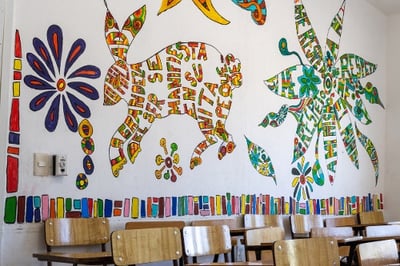 SUSTAINABLE DEVELOPMENT GOALS WE FULFILL WITH THESE ACTIONS:







To learn more about the non-profit Manos de Apoyo y Vida, visit their website: https://www.manosdeapoyoyvida.org/