Here we tell you everything you need to know about cabs in Isla Mujeres and a little more about transportation in general.
When we arrange our vacations, it is common to get excited about the destinations, the food we will eat, the museums we will visit, and even the things we will buy. However, a common mistake that many people make when planning their itinerary is not considering the time and price of transportation from point A to point B. How much does it cost to get to Isla Mujeres?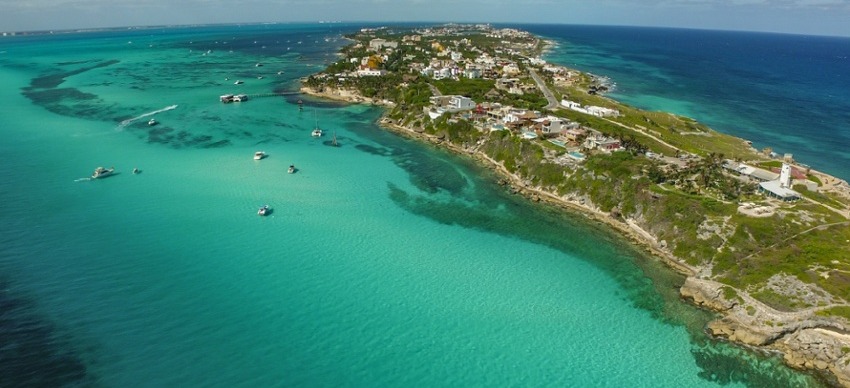 You can get to Isla Mujeres by ferry or through all-inclusive tours. The ferry fare is approximately $240MXN for a single trip and $450MXN for a round trip.

If you are on vacation in Cancun, one of the best options to go to Isla Mujeres is to book a catamaran tour with ground transportation, food on board, and free time on the island, such as the Full Experience Tour!

What transportation is available in Isla Mujeres?
There are several means of transportation on Isla Mujeres. Since the island is small, it is possible to get around on foot. You can also rent a golf cart to take control of your itinerary, as it is a walk in the park to learn how to get around the island.
Find out how much it costs to rent a golf cart in Isla Mujeres.
Another famous means of transportation among visitors is the Isleños turibus. When you buy this option, you will receive a bracelet with which you may get on and off the bus at the highlights paying only once.
While strolling around the island on foot is lovely, walking can be time-consuming. Or, if you are not very good at the art of driving a vehicle, a golf cart would not be a good idea either
Taxi Cab: every traveler's option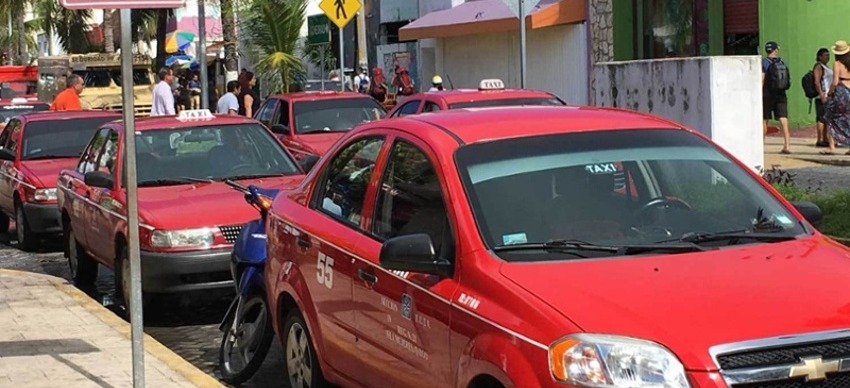 Fortunately, as in any other destination, Isla Mujeres also offers cab service for locals and travelers alike. These cabs are dark red four-door cars with the cab number visible on the side. You will usually find these vehicles roaming the streets or parked outside the busiest places at the service of those who need them.
If you have doubts about places and distances for example, how to get to Playa Norte in Isla Mujeres, you can ask the cab drivers, and they will guide you. Remember that even though Isla Mujeres is only 8 km long, using a cab is very convenient to save time during your visit.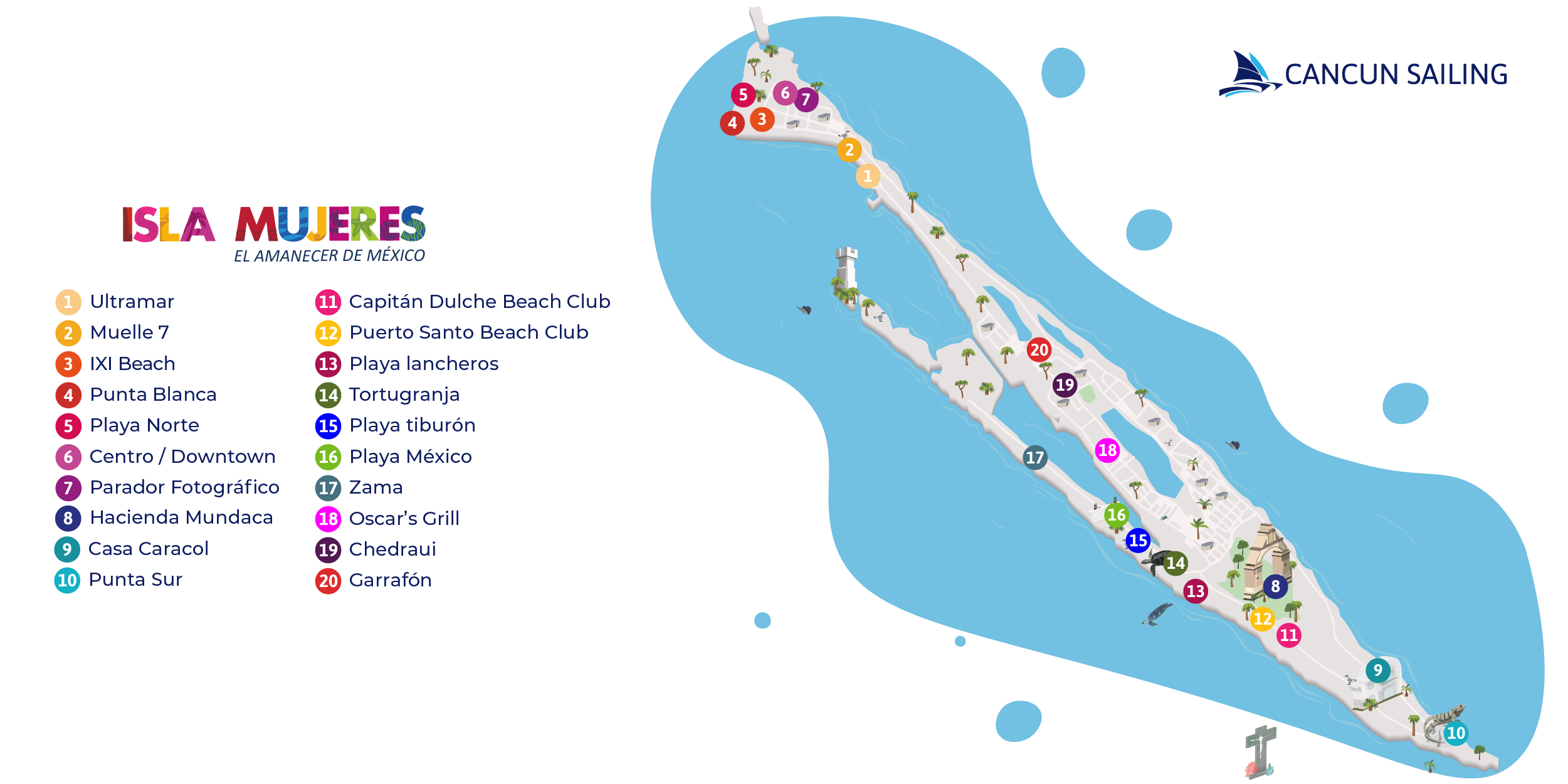 How much does a cab charge in Isla Mujeres?
Cab fares in Isla Mujeres vary depending on the distance and time of use of the cab. If you go to the cab stand next to the ferry dock, you will find the official prices on a sign on the wall. Here is the official Isla Mujeres taxi price table updated to 2021:
| | | |
| --- | --- | --- |
| Salida | Destino | Tarifa MXN |
| Villa Rolandy | Garrafón | 100 |
| Villa Rolandy | Tortugranja | 80 |
| Villa Rolandy | Punta Sur | 105 |
| Villa Rolandy | Palace | 100 |
| Villa Rolandy | Centro | 100 |
| Villa Rolandy | Lancheros | 80 |
| Villa Rolandy | Punta Norte | 150 |
| Villa Rolandy | Colonias | 50 |
| Playa Norte | Punta Sur | 150 |
| Punta Sur | Playa Norte | 150 |
| Palace | Centro | 100 |
| Palace | Punta Sur | 100 |
| Palace | Lancheros | 100 |
| Centro | Hoteles | 80 |
| Centro | Playa Norte | 80 |
| Centro | Playa Indios | 100 |
| Centro | Capitán Duche | 100 |
| Centro | Tortugranja | 100 |
| Centro | Garrafón | 105 |
| Centro | Punta Sur | 100 |
There is also an hourly cab service in Isla Mujeres for $400 MXN or $30 USD. With this service, you can rent a cab for as many hours as you want.
This cab site provides 24-hour service and you can consult the phone numbers directly at their facilities.
Taxi Naranja: Taxi in Isla Mujeres from your phone.
If you are a person who prefers to have everything at your Smartphone's fingertips, we recommend downloading the Quintana Roo Orange Taxi App to request a cab from your phone.
This App allows you to know the details of the vehicle and the driver to make your trip safer during your vacation. Best of all, it will serve you not only in Isla Mujeres but also in Cancun, Playa del Carmen, Tulum, and many other places in the state of Quintana Roo.