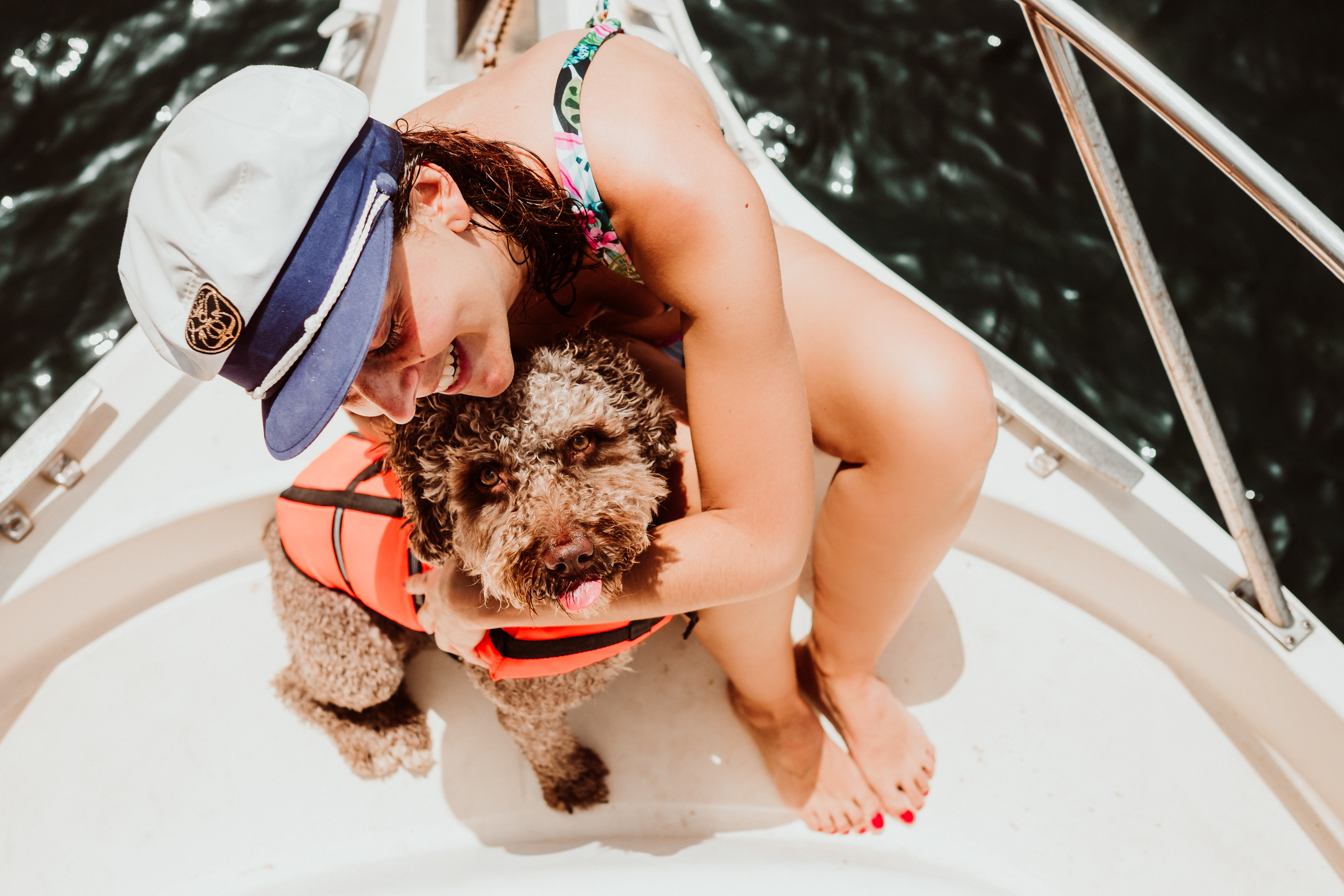 If you have a pet that you love to take with you anywhere possible, you might have asked yourself these questions before:

Can I take my dog on a boat? Which boats are dog-friendly? Is it safe to bring my dog on a boat? Are dogs required to wear life jackets on boats?
Don't worry, we know how important your furry friend is for you and your family so we want to let you know you can bring it aboard! Now that you're getting ready for your next adventure in the caribbean, we listed a couple of tips so that your pet will feel comfortable and safe sailing with us.
Things to consider:
All dogs and cats are welcome on private charters.

For the comfort of our guests, we do not accept pets on regular tours.

Service animals are always welcome.
PRIOR TO SAILING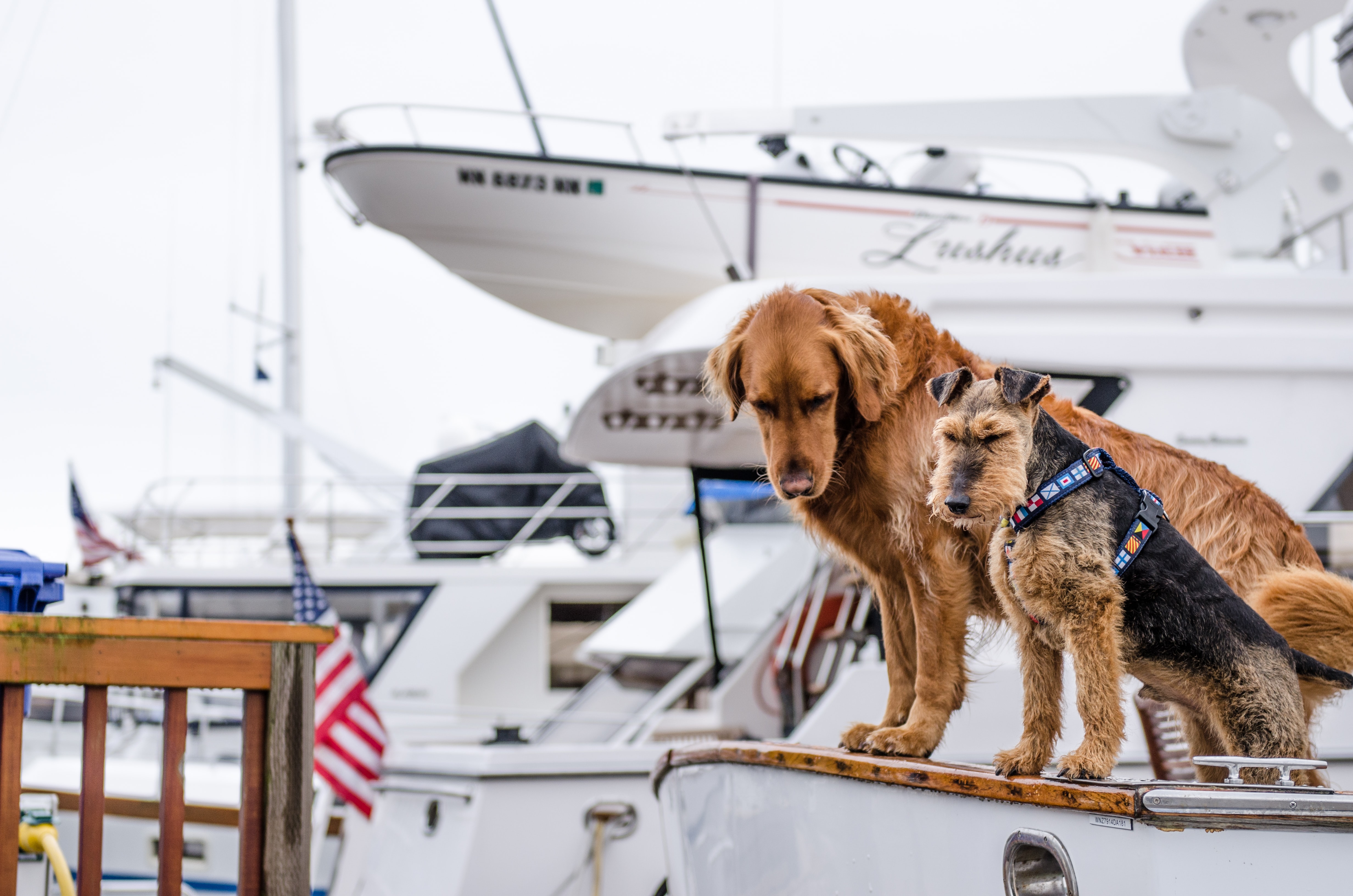 The first thing we suggest once you decide to book a private charter with us is to let us know more about your pet companion! We will ask about characteristics such as size and weight in order to offer you the most convenient charter for all of you.
When it's time for your adventure to take place, you will be asked to sign a pet waiver during check in.
SAFETY AND COMFORT ABOARD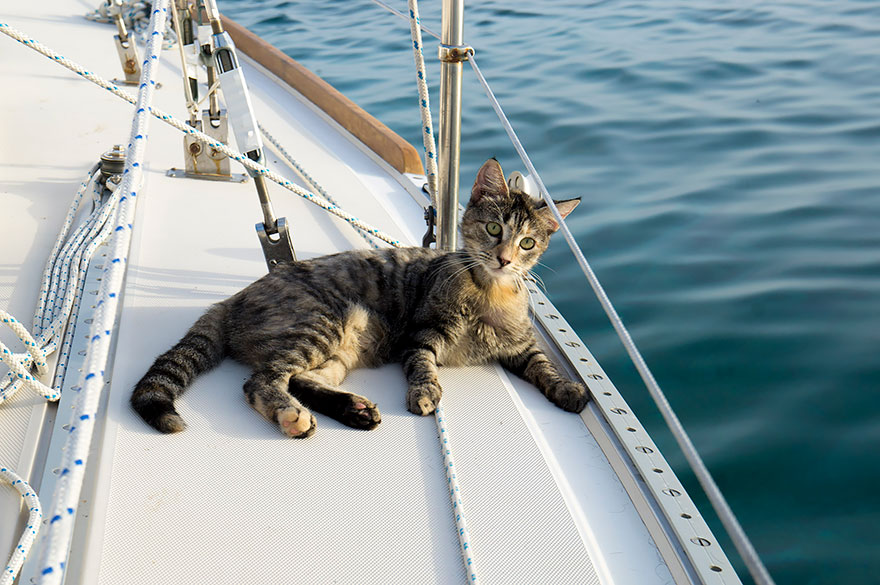 Photo by: http://www.mjsailing.com/
It might not be your pet's first time sailing, but it's always important to establish a comfort zone in a new place. Most of our boats have trampolines where your friend will be able to relax and enjoy the breeze, but we also suggest bringing its bed so that it can lay down comfortably on a familiar spot.
Other things we recommend to bring:
A harness or leash for maximum safety, as currents might get a little strong.

If your friend enjoys swimming, a special vest is a must.

Food regularly eaten at home, to avoid indigestions.

Anything necessary to clean up after your pet.

Toys for a fun time.

Last but certainly not least: always keep an eye on your pet; it's super important to never leave it unattended.
On our behalf, we guarantee that we'll do anything we can to make all members of your family feel right at home and only worry about having the experience of a lifetime!