If you are visiting or living in Cancun, you probably know that when it comes to beaches, there are dozens to choose from. Precisely because there are so many options, we wanted to share with you the best public beaches and help you choose the most suitable option depending on the location, services and characteristics of each one.
Needless to say, all these beaches have the unique soft white sand and turquoise waters that this paradisiacal destination is famous for. But there's one more thing that they have in common: all of them are Blue Flag certified! This means that they meet internationally recognized standards, especially in the field of environmental education. If you are interested in knowing more about what this outstanding certification means, we recommend you read this article where we explain it briefly.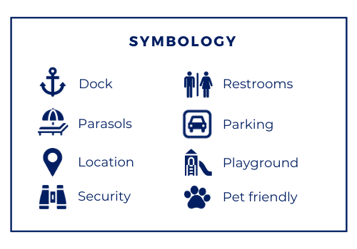 Next, in no particular order, these are our top 7 public beaches you must visit in Cancun:
1. PLAYA BALLENAS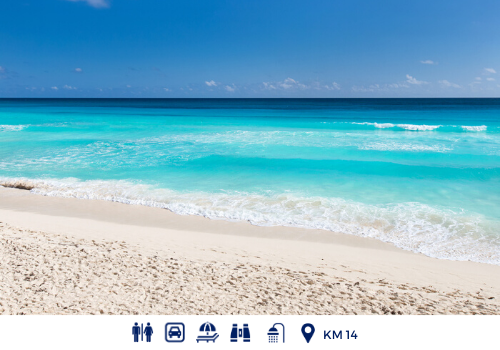 Photo by: La Gran Rueda Cancún
It is located between Secrets The Vine and Hard Rock hotels. In the area, the waves can be a bit strong so it is advisable to be careful with some currents when swimming.
2. PLAYA CORAL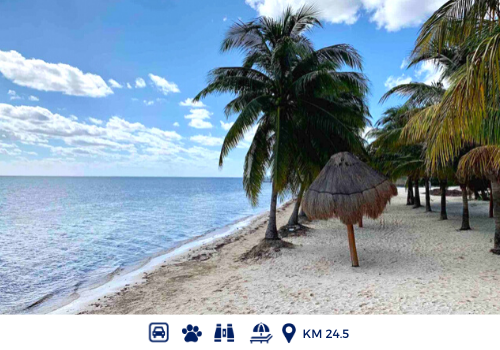 Photo by: Be Social
Also known as "El Mirador II". If you're looking to visit the beach with your best bud, this one is perfect for you! Playa Coral is one of the few pet friendly beaches in Cancun. It's located on the Punta Nizuc highway, just before reaching Ventura Park (if you're arriving from Cancun center).
3. PLAYA CHAC-MOOL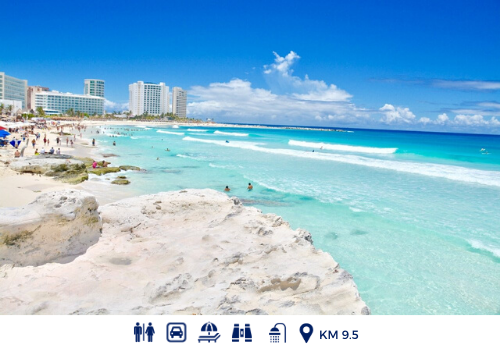 Photo by: Tripadvisor
It's just a few steps from Plaza Forum, right at km 10. The best thing about this beach is definitely the location, since you can find an Oxxo right at the entrance and several restaurants nearby such as "The Surfin Burrito" and the taqueria "Los Chachalacos".
4. PLAYA DELFINES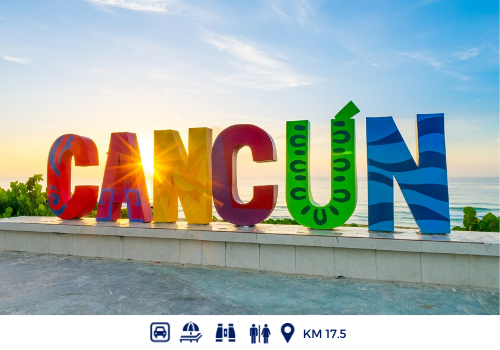 Although it is somewhat far away, you cannot miss visiting this beach, since it has the emblematic colorful sign of "Cancun". It has a great viewpoint where you can admire the landscape, although if you're visiting in high season, you may find it to be a bit crowded. Interestingly, not many people go for a swim here, as it's a famous stop for photos upon arrival. An important fact is that from May to September is turtle nesting season, so it's not possible to go in the water.
5. PLAYA EL NIÑO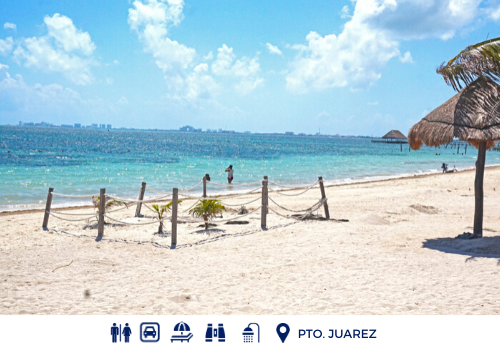 Photo by: Dónde en Cancún
It's the only one on the list that is not in the Hotel Zone. Located in Puerto Juarez, Playa El Niño is frequented especially by locals. This town is famous for its fishermen, so it is a guarantee that you will be able to enjoy the most exquisite seafood and dishes. Perhaps the view is not as picturesque as the other beaches on the list, but you can definitely have a more authentic experience with a lot of atmosphere, music and delicious food.
6. PLAYA MARLÍN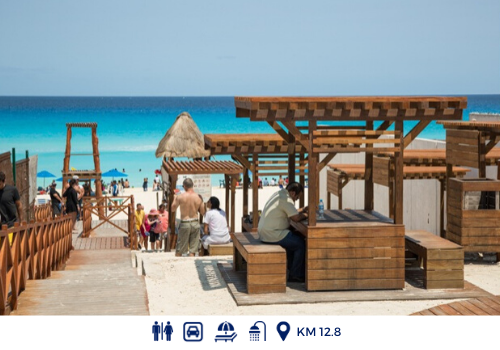 Photo by: Alles Over Cancun
This beach is an excellent option if you are looking for something more private. You will not find so many people and the color of the water is unmatched. Unfortunately, the waves can be very strong and despite the existence of lifeguards, it is somewhat dangerous to swim here. It also has a dining area where you can eat with an incredible view, although there are many restaurant options nearby. It is minutes walk from Plaza Kukulkan, Plaza La Isla, convenience stores and some banks.
7. PLAYA LAS PERLAS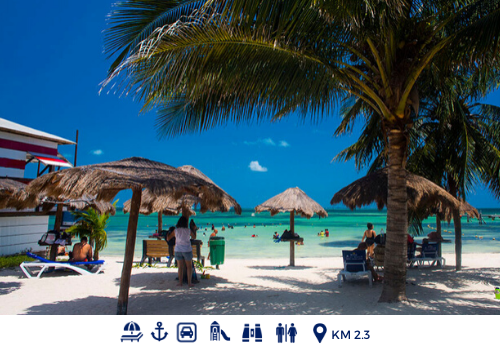 Photo by: Sandra Salvadó
Of the entire list, it is the closest to the center of Cancun. It is known for being very quiet and having little waves, making it perfect to go with children. Even though it's usually busy, it's a practical option to spend the day with the family, go out to eat something nearby and relax.

If now you are wondering how can I get to them? Too easy! A great advantage is that most of them are in the Hotel Zone, so the bus line is the same. Whether you are in the center or staying in one of the hotels in the area, you just have to take a bus with any of these routes: R1, R2 R27, which will leave you right at the entrance. In the case of Playa El Niño, the R6 route leaving from the center will take you to Puerto Juarez or you can also take a taxi, which is cheaper in this area.

We hope this you find this list useful for your next vacation or for your next day off. Whatever the occasion might be, don't forget to always pick up your trash to keep our beaches clean!