If you are visiting Isla Mujeres for the first time, one doubt you must have is how to go to Isla Mujeres from Cancun or which restaurant you should go for lunch at Isla Mujeres? Up next you can see our top recommendations for stopping by on Isla Mujeres and taste some delicious food.
This luxurious and spectacular restaurant is located at the resort Zoetry on Isla Mujeres. An italian menu of pizza, pasta, salad, seafood and some desserts that will blow your mind. On top of the delicious food, it offers you an incredible view of the ocean. It is an excellent place to experience a sunset.
As you can imagine this place is expensive but is definitely worth it. If you want to know more simply click on the title and explore the menu and venue. An interesting fact, they always take some pasta as a courtesy to the crew members.
Zama is a spectacular beach club to visit on Isla Mujeres. It opens all week from 10 am till 6 pm and it offers a Mexican gastronomical experience that you will never forget! Cancun Sailing works together with Zama so you can sail with us on a private catamaran and have lunch in this amazing venue.
Nomads is a cool and trendy place to visit. It is a brand new beach club where you can have some snacks and drinks while having a fun time on the beach or at the swimming pool. It is located to the south of Isla Mujeres at Garrafón Road KM 4.5. The food here with definitely leave you with a really good taste.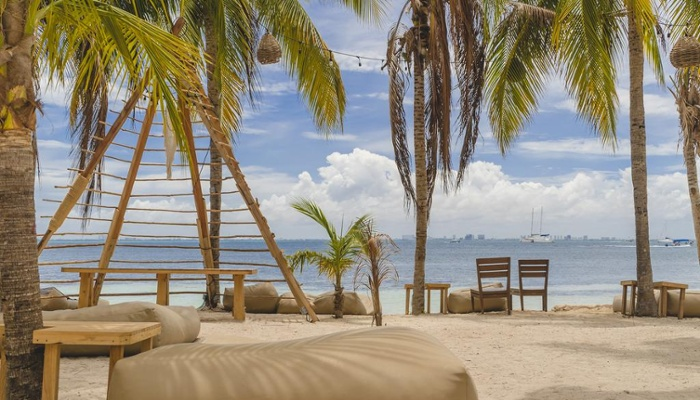 It offers a nice swimming pool area, big palapas with hammocks, a cool bar and delicious food. Let them know if it is your birthday or if you are celebrating something special. It is located on the south side of Isla Mujeres right next to Nomads Beach Club.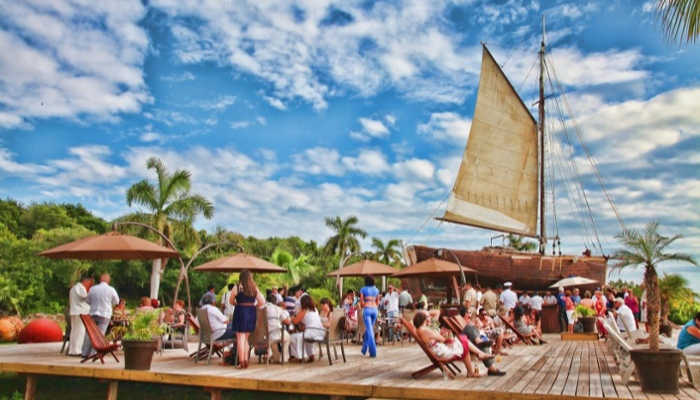 Mocambo is an incredible restaurant that was established in 2002 at Cancun on the hotel zone and later on in 2008 they opened their Isla Mujeres north beach restaurant. Since then is has been a really great option for Mexican seafood and dishes that we are sure you will love.
Book a private boat with Cancun Sailing Catamarans and let us take you to this wonderful location after your snorkeling adventure.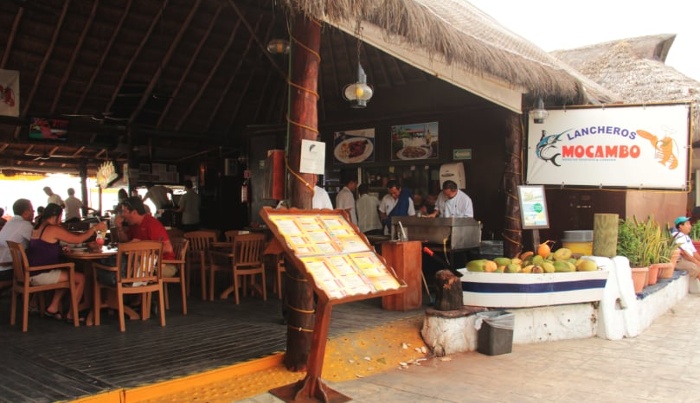 We hope some of this information will help you decide where to have lunch on Isla Mujeres and will help save you some time in choosing a nice restaurant for your group. If you have another suggestion please let us know in the comments below and we will be happy to add other options.