Celebrate your bachelorette party in Cancun! There is a lot of fun activities you could do in Cancun area and sailing on board a private catamaran is something you can't miss. If you are celebrating a bachelor or bachelorette party on board a catamaran to Isla Mujeres Tour, sailing around the island, for sure will give you a memorable experience.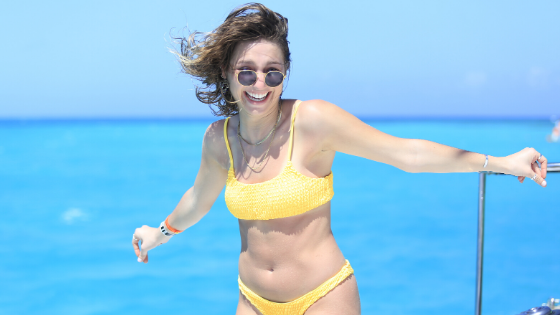 If you don't know where to celebrate your bachelor or bachelorette party, Cancun definitely is the option. With so much connectivity of flights you can easily arrive to Cancun with your group. Here you will have a lot of activities to do like aquatic parks, the beautiful cenotes, day & night parties on the beach, hotels all inclusive and private catamaran tours.
» You can check here more incredible activities you can do in Cancun «
On top of having an incredible day sailing through the turquoise waters of Cancun and Isla Mujeres, you can take advantage and visit wonderful places like Punta Sur on the south part of Isla Mujeres. At Punta Sur area you will have a relaxing time hearing the sound of the sea and contemplating the incredible panoramic views from this point.
» Do you want to know more about Punta Sur in Isla Mujeres? Enter here «
On the other side of this paradisiac island you will find the north beach which is known as "Playa Norte" one of the best beaches of Mexico and considered by the Traveller's Choice Awards of TripAdvisor as one of the best beaches of the world.
At Playa Norte you will see turquoise waters and a calm sea that looks like a natural pool. Here you can swim, relax or simply just contemplate the beauty of this paradise from a catamaran while you are having a refreshing cocktail.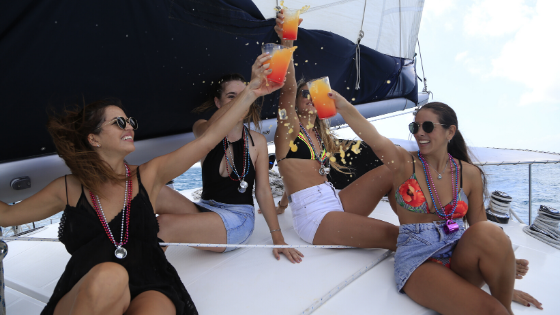 » Check out everything you must know about north beach in Isla Mujeres «
Definitely choosing a Catamaran cruise from Cancun to Isla Mujeres for a bachelorette or bachelor party will offer you an unforgettable experience that you may want to repeat again in the future.
Whether you have a small, medium or big group do not worry since Cancun Sailing has more than 20 catamarans so you will be able to choose the one of your preference.