The most exciting party of your life is coming and you're thinking of choosing Cancun as your destination? Don't think twice! There is no better place to celebrate your bachelorette party than the Mexican Caribbean. We will tell you why.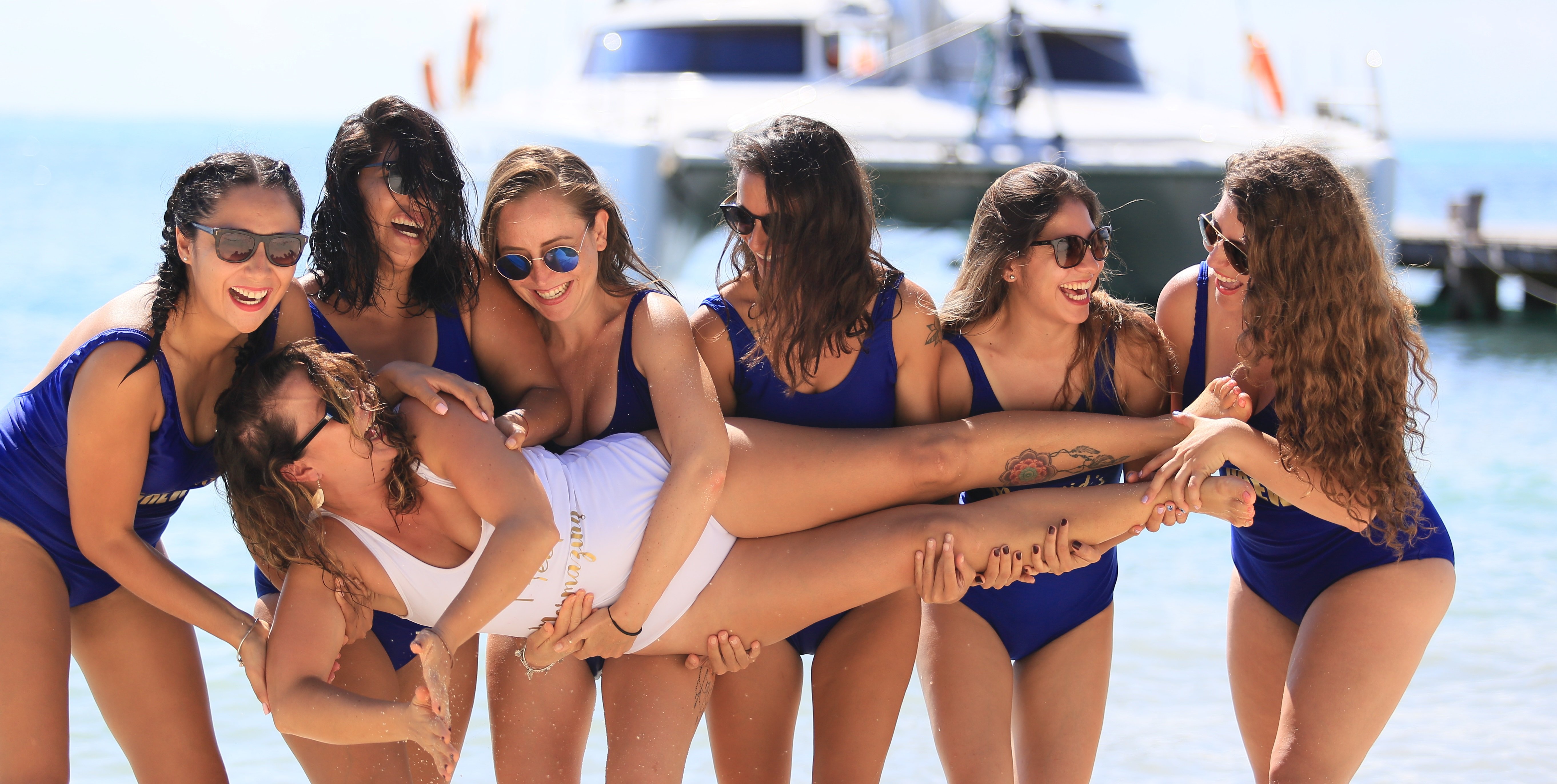 There is a lot of fun activities to do around Cancun, from visiting the ruins in Tulum to exploring spectacular cenotes, but certainly, spending a day sailing to Isla Mujeres is an activity you just can't miss out on. The shades of blue that you are able to see on your way to the island are the kind you would see on a movie.
When it comes to the big celebration, we have it covered. Whether you are planning an intimate evening of pampering and cruising with your girlfriends, or have in mind something a little more fun and wild, a boat is the perfect place to host the bachelorette party you and your friends will be talking about for years!
In Cancun Sailing you are able to book a private charter depending on the size of your party, add extra services and personalize your experience the way you dreamed of. Choose between a variety of dishes from our menu, get matching outfits or accesories for your crew, or hire a DJ to take your party to the next level.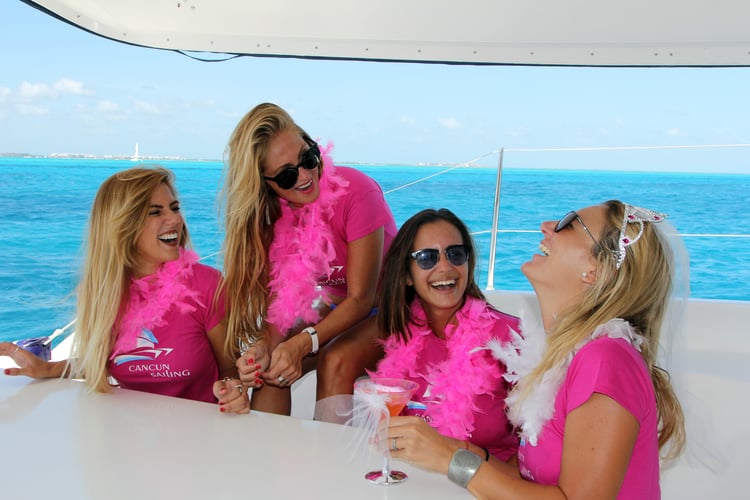 Where can you go?
We sail to Isla Mujeres, a small but beautiful island with crystal clear waters where you will be able to swim, shop some souvenirs and explore the island on the most popular way of transport: a golf cart!
How much does it cost to rent a golf cart?
Whatever you decide to do, stopping at Playa Norte is a must. It is one of the best beaches of Mexico and considered by the Traveller's Choice Awards of TripAdvisor as one of the best beaches of the world.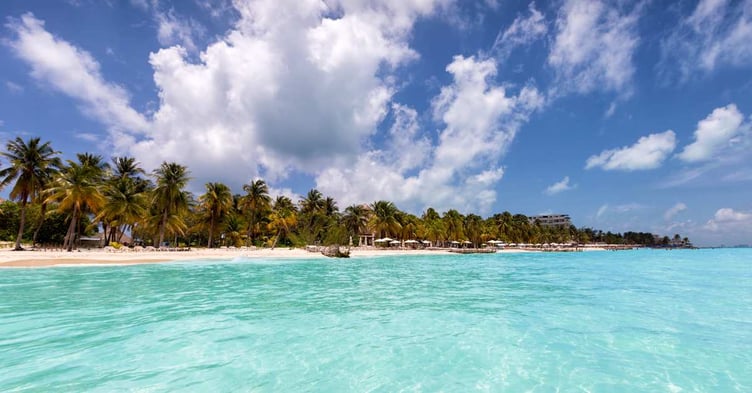 Create a one of kind experience by spending an incredible time in paradise: tanning, swimming, dancing and sipping on cocktails all day!
Find out more about planning your bachelorette party with us