COZUMEL VS ISLA MUJERES: WHICH ONE SHOULD YOU VISIT?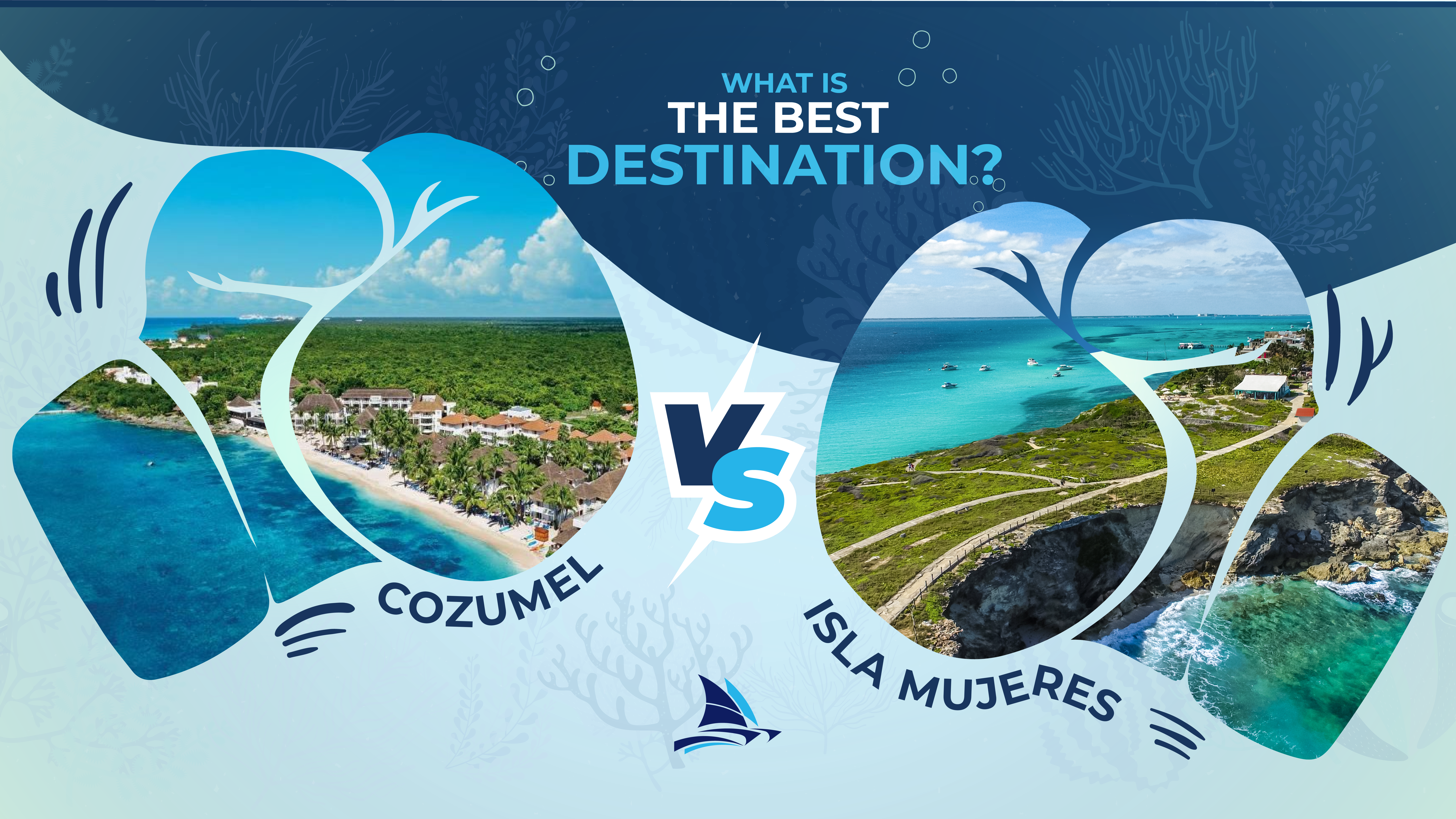 In Mexico, there are more than 4000 islands, of which only 131 are inhabited. Of those 131 islands, the four with more inhabitants are located in the Yucatan Peninsula, and two out of those four islands can be found in the beautiful state of Quintana Roo, in other words, in the Mexican Caribbean.
These two islands are charming, and each one has its elements that define them. That is why today we will tell you everything you need to know about visiting Isla Mujeres and Cozumel.
We will answer the most frequent questions made by tourists and tell you about the differences between both destinations. This way, you can plan your trip to the Mexican Caribbean in the most effective way.
Firstly, let's analyze both destinations to learn about them independently.
COZUMEL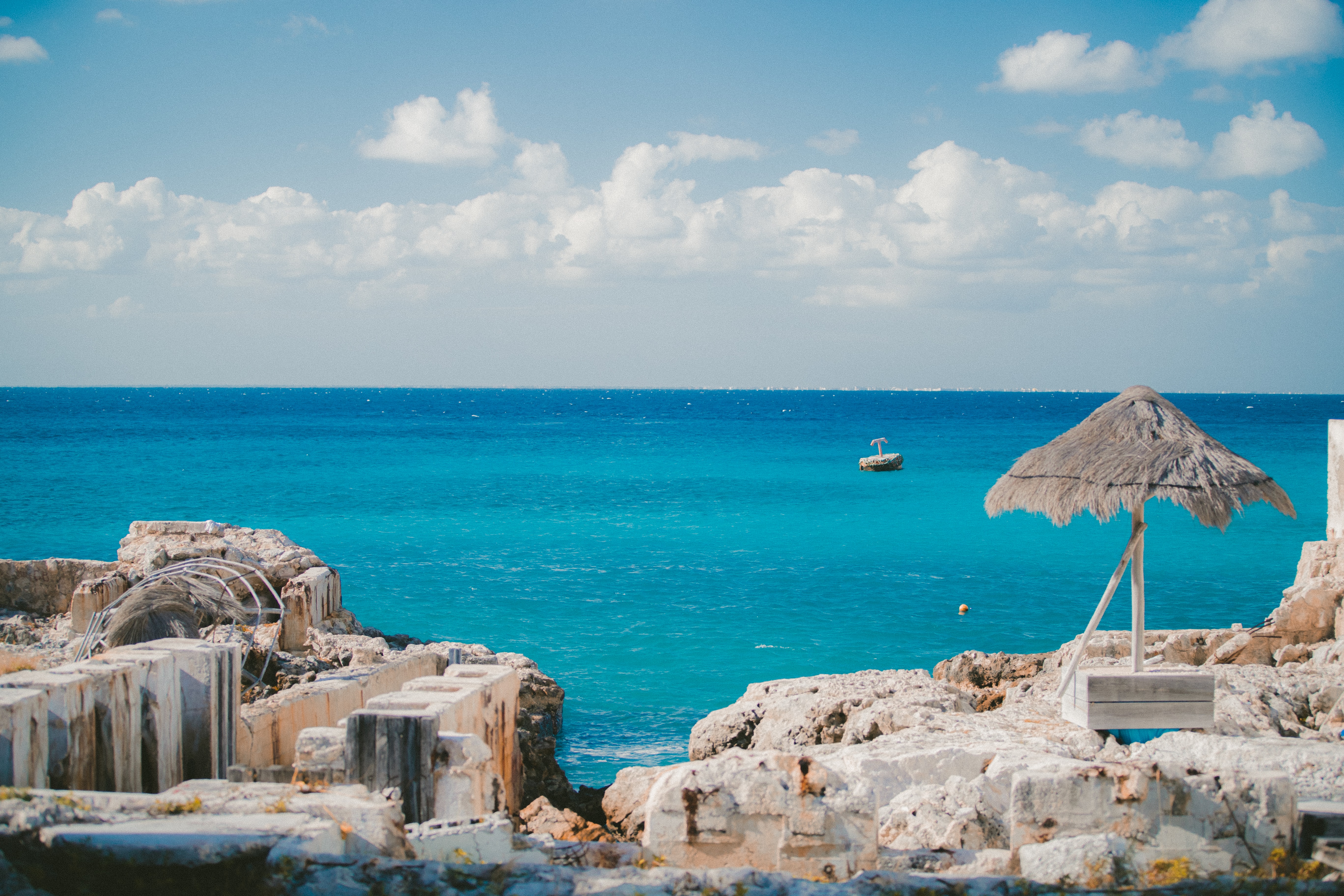 Cozumel is the third largest island in Mexico. Its name comes from the Mayan language, which means Land of the Swallows. It is considered a Magical Town by the Government of Mexico, and its main zone is called San Miguel de Cozumel.
Geography & history
In 2016 it was recognized by UNESCO as part of the World Network of Biosphere Reserves as it is surrounded by a large reef ecosystem. This makes snorkeling and scuba diving in Cozumel an incredible experience, as it has beautiful underwater landscapes.
Besides being an important settlement of the Olmec culture, the Mayas considered Cozumel a sacred island for Ix Chel, the Mayan goddess of the moon and fertility, to whom they built a sanctuary on the island.
Tourist attractions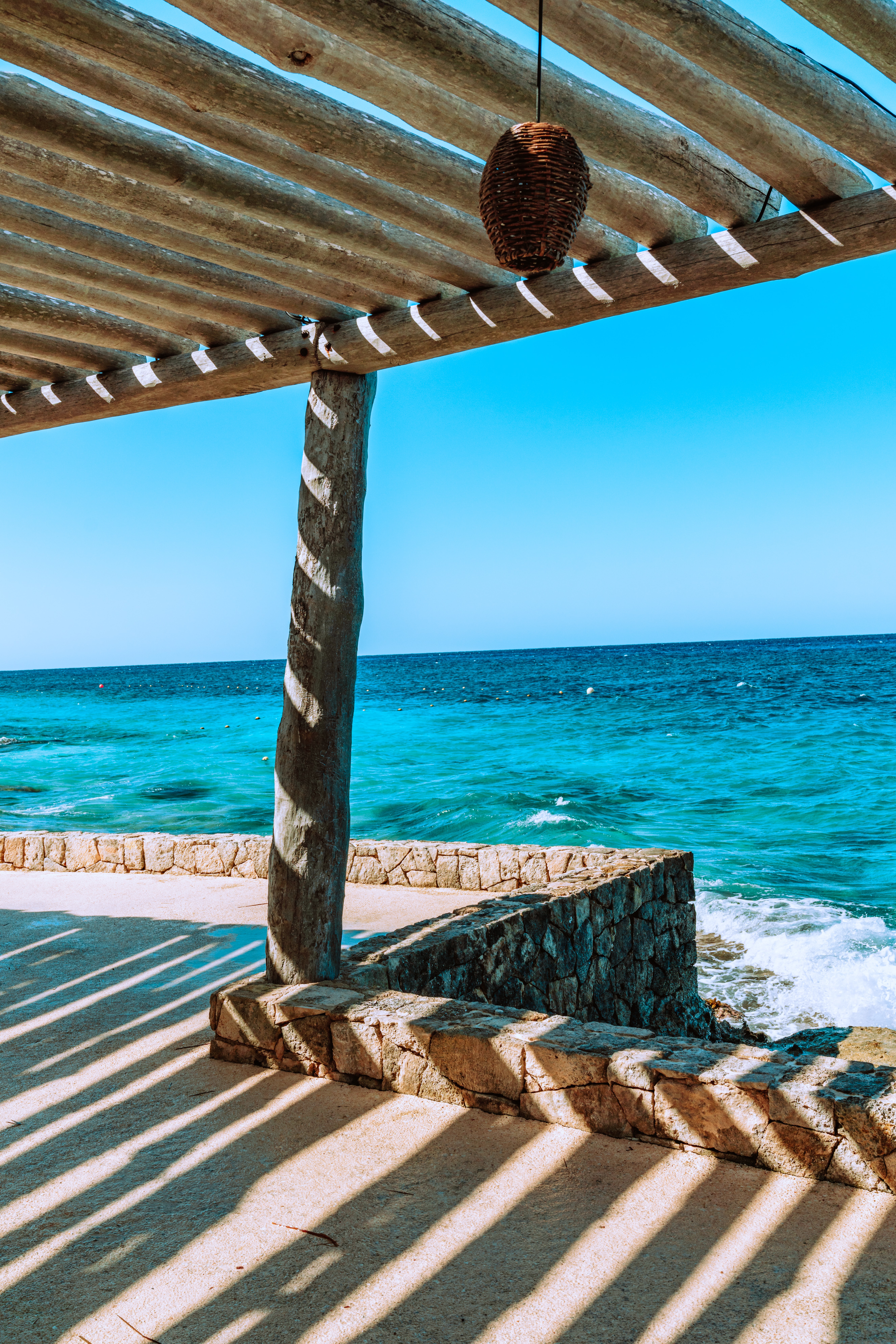 If talking about tourism, Cozumel is famous for its beaches, its Mayan vestiges, museums, and the Chankanaab lagoon and Marine Adventure Park. Other attractions in the Cedral area are Punta Sur, the Celarain lighthouse, Arrecifes National Park and Playa el Cielo.
Something important to mention is that Cozumel was the first port in Latin America to receive 2 cruise ships on the same day in March 2020.
What is the best area to stay in Cozumel?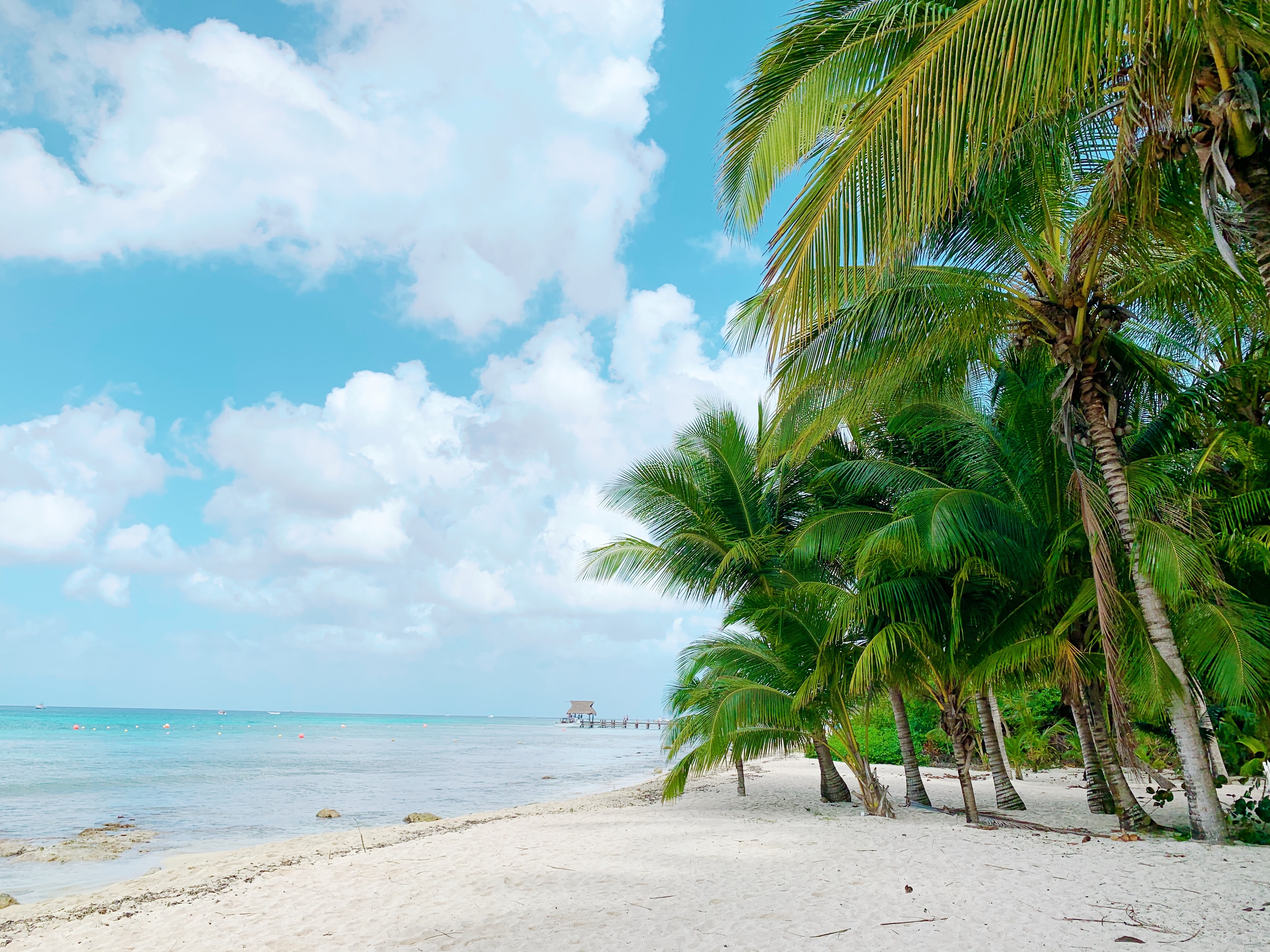 If you are looking for proximity and comfort, the best option is to stay in the downtown area. There you will be close to the airport and have a variety of stores and attractions near you.
However, if you are a person looking for a less touristic alternative, you may choose to stay in a place in the El Cedral area. Near El Cedral, you will find El Cielo beach, Punta Sur Park, the lighthouse, and the best snorkeling areas in Cozumel.
Keep in mind that if you decide to move away from the downtown area, you will most likely have to rent a car to cover as many attractions as possible.
ISLA MUJERES
Isla Mujeres means Island of Women and is located just 15 minutes away from Cancun. The ambience in this island is specially designed to live a cultural and touristic experience at the same time. It is a small island which makes it one of the most popular one or two-days atraction in the Mexican Caribbean.
Geography & history
Isla Mujeres is an island located at the southeasth of Mexico. It is approximately 8 kilometers long.
Like Cozumel, the ancient Maya also worshipped the moon and fertility goddess Ix Chel. When the Spanish conquistadors arrived to Mexico's coasts, they found many statues of women dedicated to the goddess Ix Chel, so they named the island Isla Mujeres.
Touristic attractions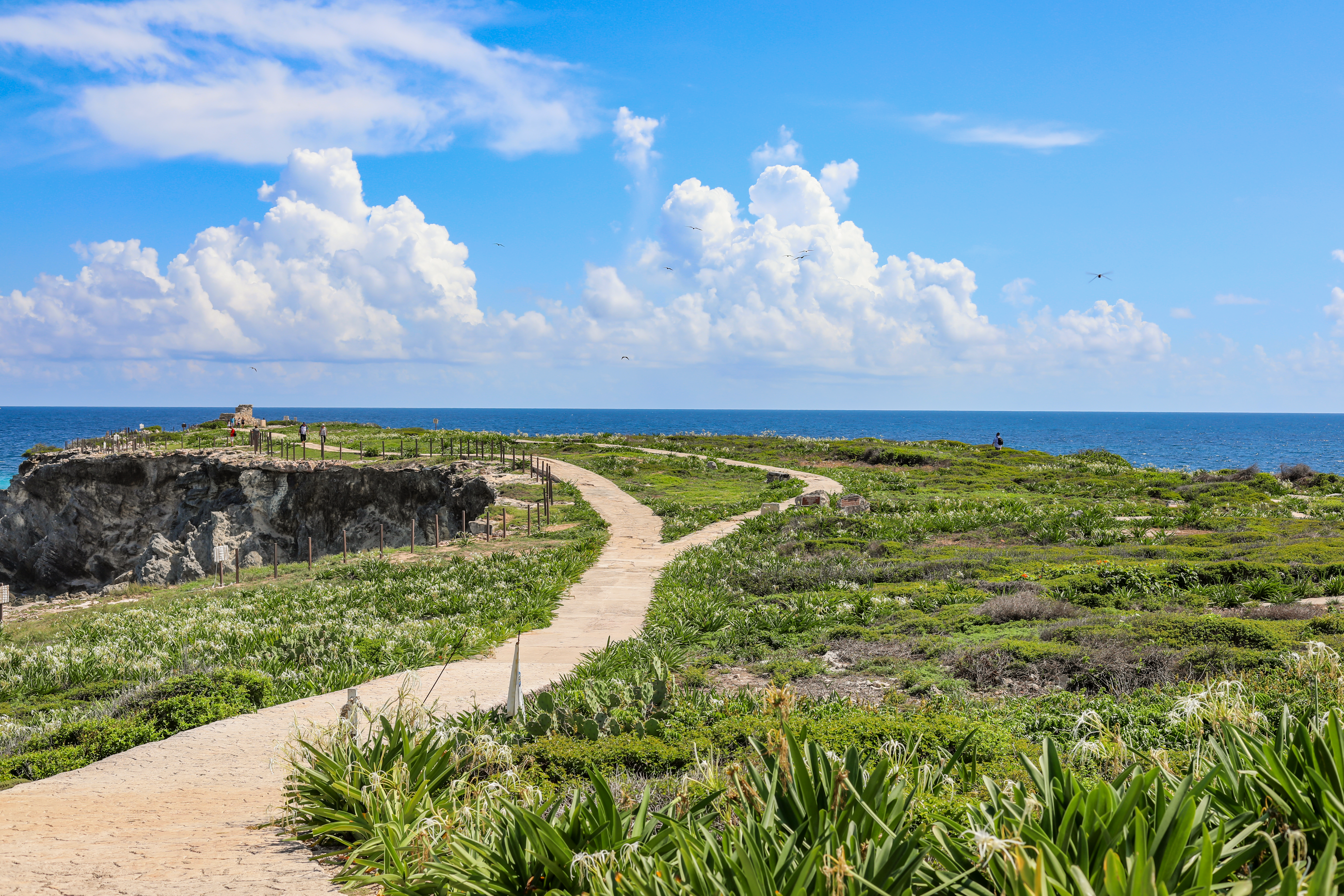 Its proximity to Cancun makes Isla Mujeres the perfect place to add to your travel itinerary through the Mexican Caribbean and the Riviera Maya. So it is not surprising that this island is full of attractions of all kinds.
Although it is small, in Isla Mujeres, you will find the best scuba & snorkeling places that provide unique experiences for couples or groups of friends. For example, the Garrafon Natural Park and snorkeling and diving areas. You also may visit the beautiful beaches awarded with Blue Flag badges.
To learn more about Isla Mujeres, don't miss our article THINGS TO DO IN ISLA MUJERES, a guide with information about activities, transportation, restaurants, that says what is the best area to stay in Isla Mujeres?
COZUMEL VS ISLA MUJERES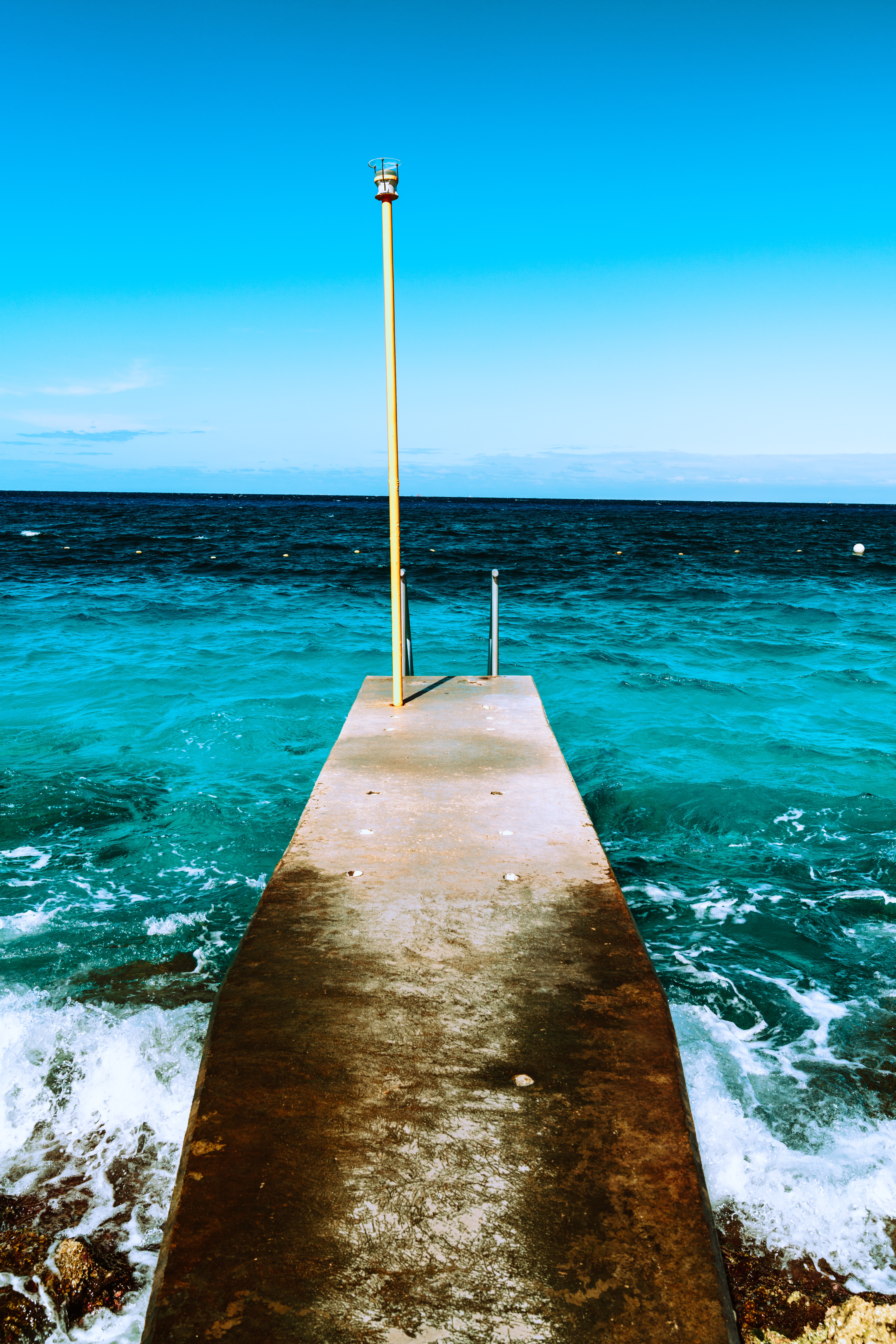 Although both islands share similarities, such as being in the Mexican Caribbean, they are tourist destinations that offer very different attractions and experiences to their visitors. Be sure to read on because, below, we will answer the most popular questions tourists have about these incredible Mexican Caribbean islands.
MOST POPULAR QUESTIONS ABOUT COZUMEL & ISLA MUJERES ASKED BY TOURISTS
What island is more beautiful, Cozumel or Isla Mujeres?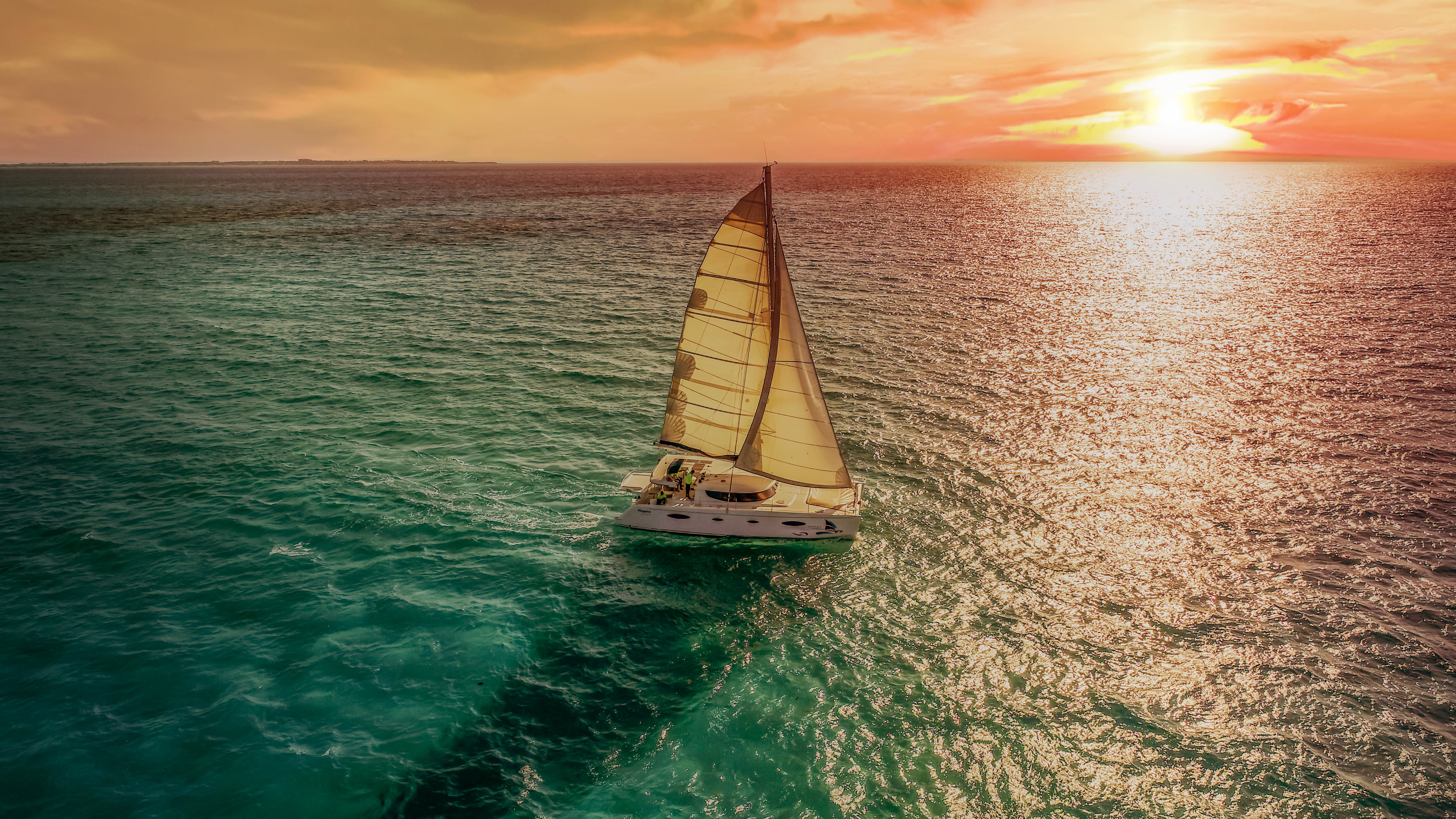 It's a fact that both are beautiful, so we can't give you a clear answer, but we can explain why each is special.
Size
The first thing that makes the difference between the two is their land extension. Cozumel is a larger island than Isla Mujeres. Therefore it has more attractions that make it a very interesting tourist destination to explore. However, Isla Mujeres is so small that it can be easily explored by walking or driving a golf cart. In short, Cozumel is an island to move around and explore, Isla Mujeres is an island to relax and enjoy the atmosphere.
View
The view in both is beautiful since they are located in the Caribbean. The waters of their beaches are turquoise blue, and the sand is white and very fine. Both have lighthouses and panoramic points to admire from a higher point.
Snorkel
If you wonder which is the best place to snorkel: Isla Mujeres or Cozumel, let us tell you that both have incredible underwater spots of great interest.
In Isla Mujeres, you will find amazing snorkel and scuba sites such as the Manchones Reef, the MUSA underwater museum, and the cave of the sleeping sharks.
In Cozumel, the best places to practice snorkel and scuba diving are El Cielo beach, Palancar and Paraiso reefs, and the Natural Park Chankannab.
Can you fly from Isla Mujeres to Cozumel?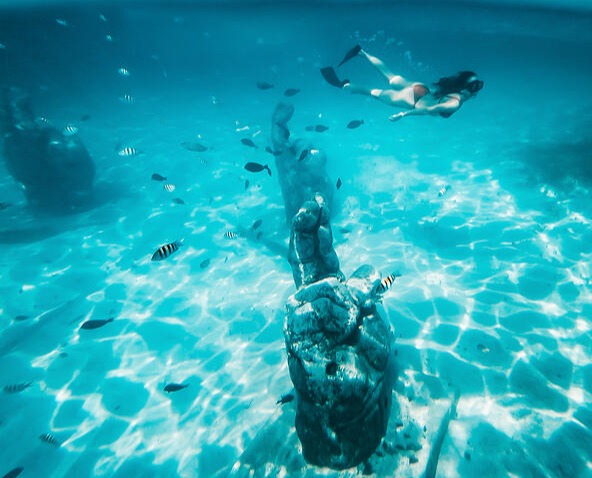 Although both islands have airports, there are no flights from Cozumel to Isla Mujeres or vice versa.
From Cozumel International Airport, you can travel to 4 destinations within Mexico (Cancun, Mexico City, Merida, and Monterrey) and 17 different foreign cities. However, there are no commercial flights from Isla Mujeres National Airport (or Isla Mujeres Naval Air Station) as it's exclusively used by the Mexican Navy.
So, no. You are not allowed to travel from San Miguel de Cozumel to Isla Mujeres.
What is the fastest way to get from San Miguel de Cozumel to Isla Mujeres?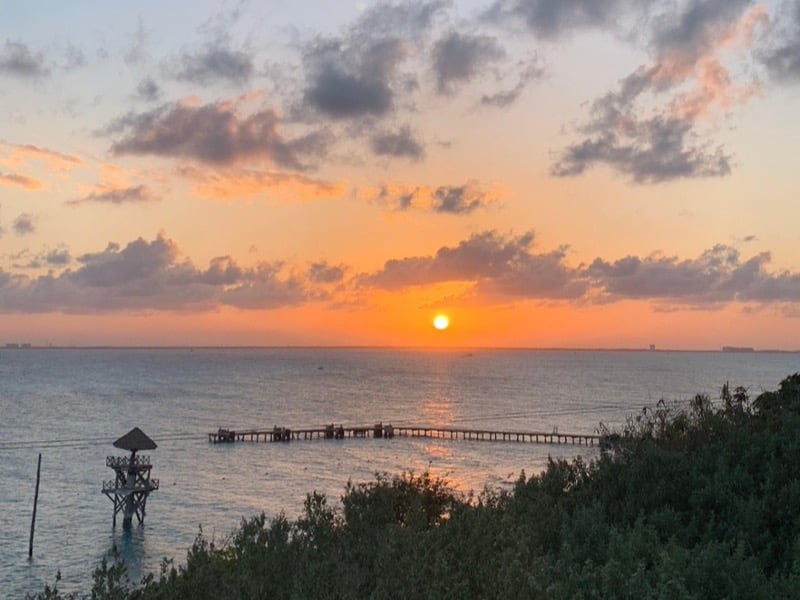 When planning a trip to the Caribbean, many tourists seek to visit as many destinations as possible, so those who want to visit Isla Mujeres and Cozumel on the same trip end up asking the same question: Since it's not possible to fly between both islands, how to go from Isla Mujeres to Cozumel? (or vice versa)
According to Google, the entire tour looks like a titanic activity that lasts approximately 4 hours. Luckily for you, it may be easier than you think.
Assuming you want to go from Isla Mujeres a Cozumel, the first thing you have to do is go to the port of Ultramar and take the ferry to Cancun.
Once in Cancun, you may go to the ADO bus terminal downtown.
Take a bus from Cancun to Playa del Carmen. It will take approximately 1 hour.
Finally, once you arrive at Playa del Carmen, go to the Ultramar port and take a ferry to Cozumel.
If you want to go from Cozumel to Isla Mujeres, you can do the route mentioned above but the other way around.
Taking a plane is possible but not recommended unless you need to get to the airport urgently or have a situation that does not allow you to travel by sea. This is because the distances are very short.
Other options for transportation from Cancun to Isla Mujeres
The ferry is a convenient option to move quickly from Cancun to Isla Mujeres, but why not turn your sea transfer into a memorable experience?
Cancun Sailing offers trips to Isla Mujeres with an open bar, snorkeling, and an amazing atmosphere on board. Contact us to find your ideal tour or charter for an unforgettable day in the Caribbean.