When we hear about Isla Mujeres we usually think of its beautiful beaches, bars, relaxation, and a magnificent atmosphere, but what if we told you that there is much more to discover and do on this island? Yes, we are talking about the other side of the island, better known as Punta Sur.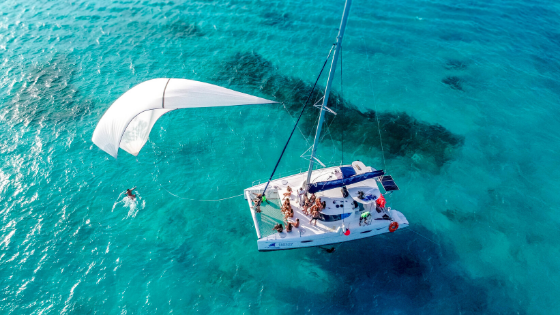 Let's start by telling you how to get to this little paradise. As you know, you must first cross to the island, whether it be by ferry, boat, catamaran, or yacht. For this we share our favorite option, the catamaran ride, where you can enjoy an excellent atmosphere, snorkel and spinnaker activities, delicious food and drinks. In addition to navigating the Mexican Caribbean, you will have free time to walk and know all the corners of this beautiful island. We suggest renting a golf cart, which are inexpensive and have excellent promotions.
The best catamaran option in relation to price, service, and atmosphere is Cancun Sailing, Not only do they have public tours to the island, but they also private tours designed for those looking to have their own times and organization with family, friends or partner.
Compare here the different tours to Isla Mujeres and check here the entire fleet we have to rent a private catamaran.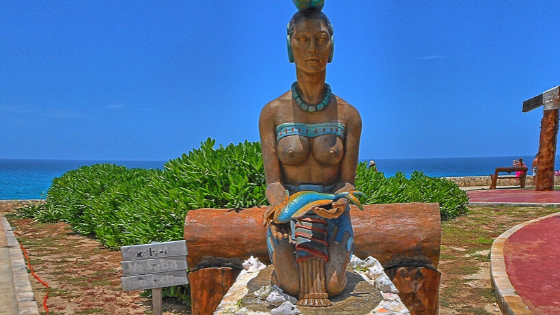 - The tour you are looking for is at Cancun Sailing -
This tip of the island is the true paradise of Isla Mujeres, with cliffs where you can see the majesty of the Caribbean. The main decoration is for the goddess Ixchel, with Mayan vestiges that surround her to decorate the highest point of the island.
The photographs are the most phenomenal, since it is one of the most instagramable places and if you go on a sunny day, nothing could help more illuminate your photos.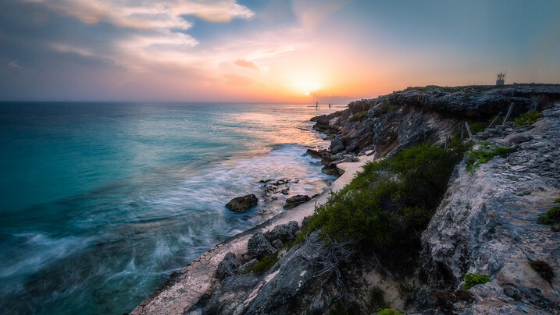 Just to mention a super interesting fact, this is the first point of the entire Mexican republic that touches the sun every day, Cozumel and Cancun also dispute having the point where they hit the first rays of the sun in the day but out of all theory, this is the southernmost point of the republic, and therefore where it first dawns. Can you imagine being one of the lucky ones to be the first to see a sunrise throughout Mexico? What would that look like on Instagram?
Undoubtedly, this is the part of the island that you must visit at least once in your life.