If you are on vacations in Cancun you may ask yourself where are the best places for snorkeling on Isla Mujeres or Cancun sea? On this article we will show you our tips and recommendations of 5 incredible spots to practice snorkel.
Isla Mujeres is a beautiful island to escape for a day during your vacations at Cancun, Mexico. It is right in front of Cancun and in the middle of the ocean and in the surroundings of Isla Mujeres there is a lot of incredible spots for snorkeling. Up next you can see our top selection for doing snorkeling at Isla Mujeres:
Snorkeling in Manchones Reef
The Underwater Museum of Art located at Manchones Reef right in front of Isla Mujeres south area, is an incredible place to do snorkeling. It is around 35 feet deep and you can see different sculptures, a Volkswagen car, and many beautiful fish like Rays, Barracudas and with some luck you can see turtles, a cat shark or even a dolphin! This is considered the biggest artificial reef in the world with more than 470 statues in the water. If you want something different and interesting you should discover this outstanding spot.




S
norkeling In El Farito Reef
"El Farito Reef" is known by this name as it is located beside an abandoned lighthouse on the ocean in front of Isla Mujeres. It is just 5 minutes away from Isla Mujeres by boat and is a beautiful spot for snorkeling, full of underwater life and a lot of colorful marine species. Discover this amazing place with a private catamaran cancun sailing tour and look for the statue of the "Virgin of El Farito". It is a safe place to practice snorkel, with 10-15 feet of depth. It is the perfect place for snorkeling with kids since the water is crystal clear, full of fish and without strong currents to swim against.



Snorkeling in Sac Bajo Reef
Next to some gorgeous houses of Isla Mujeres and a beautiful landscape beside the entrance to the calm waters of Isla Mujeres with several docks, hotels and restaurants, you will find Sac Bajo Reef. A small reef, free of large crowds but really impressive. Definitely is a hidden gem that you must explore.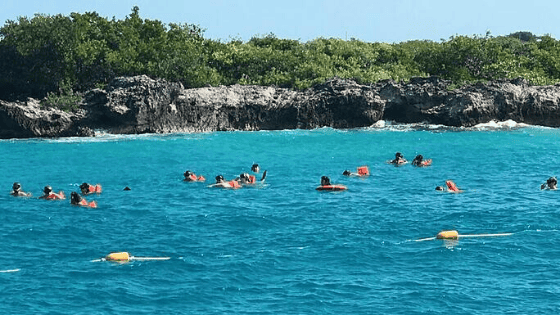 Snorkeling in Sunken Ship
Snorkeling on a sunken ship is something everybody wants to try. With different passageways and an interesting variety of underwater fish wandering around this place, you will spend a fun time exploring the fauna of this sunken ship. If you like adventure and something cool, this is definitely worth the try.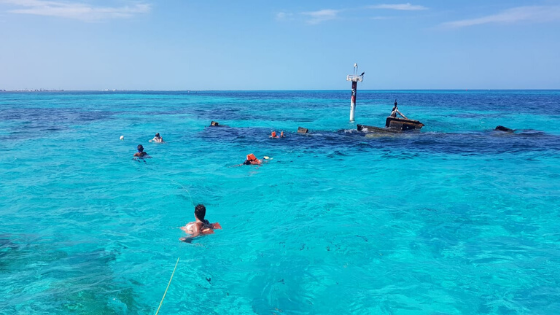 Snorkeling in Meco Reef
In the middle of Cancun and Isla Mujeres turquoise waters you can find "El Meco Reef". With shallow waters it's a perfect place for snorkeling. On top of the good variety of fish you can find here, you will see more sculptures from the Underwater Museum of Art (MUSA) like the fingers which are pretty interesting. If you want to visit this incredible location for snorkeling you can book a tour to Isla Mujeres, that includes by default a stop to snorkeling around 45 minutes.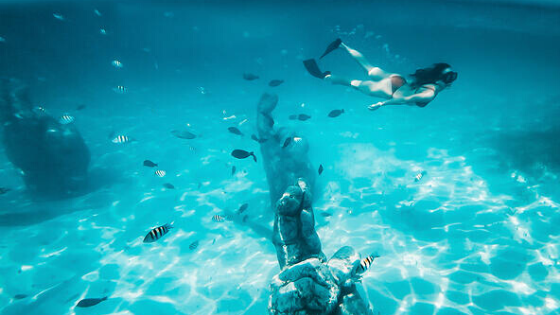 That was our 5 top spots to snorkeling Isla Mujeres, you will find several options to do the tour, the best one is to rent a private catamaran because you can decide time and itinerary, so if you love the snorkeling activity and want to visit one in particular, you will be able to do it. If not, you can book a tour with some company, you can compare prices and inclusions for Isla Mujeres Tour in catamaran here.