On this special day, environmental awareness is the way!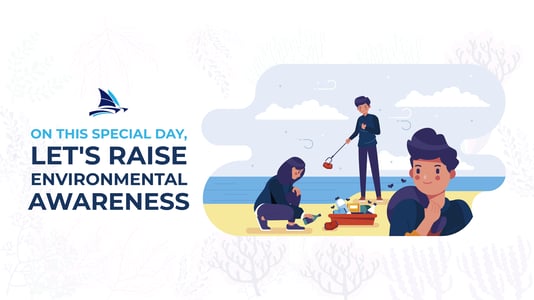 Today is Beaches Day. A day when we celebrate not only the beauty of our coasts but also the importance of taking care of them. On the occasion of this special date, as allies of the seas, we want to raise environmental awareness among visitors, residents, and all those interested in caring for the environment and especially caring for the beaches.
In this article, we will tell you about environmental problems that Quintana Roo faces as a tourism destination and also the environmental education strategies (and actions) that are being implemented by the government, the private initiative, and the population to take care of the beaches.
Meet our program for beach cleaning and environmental care Cancun Sailing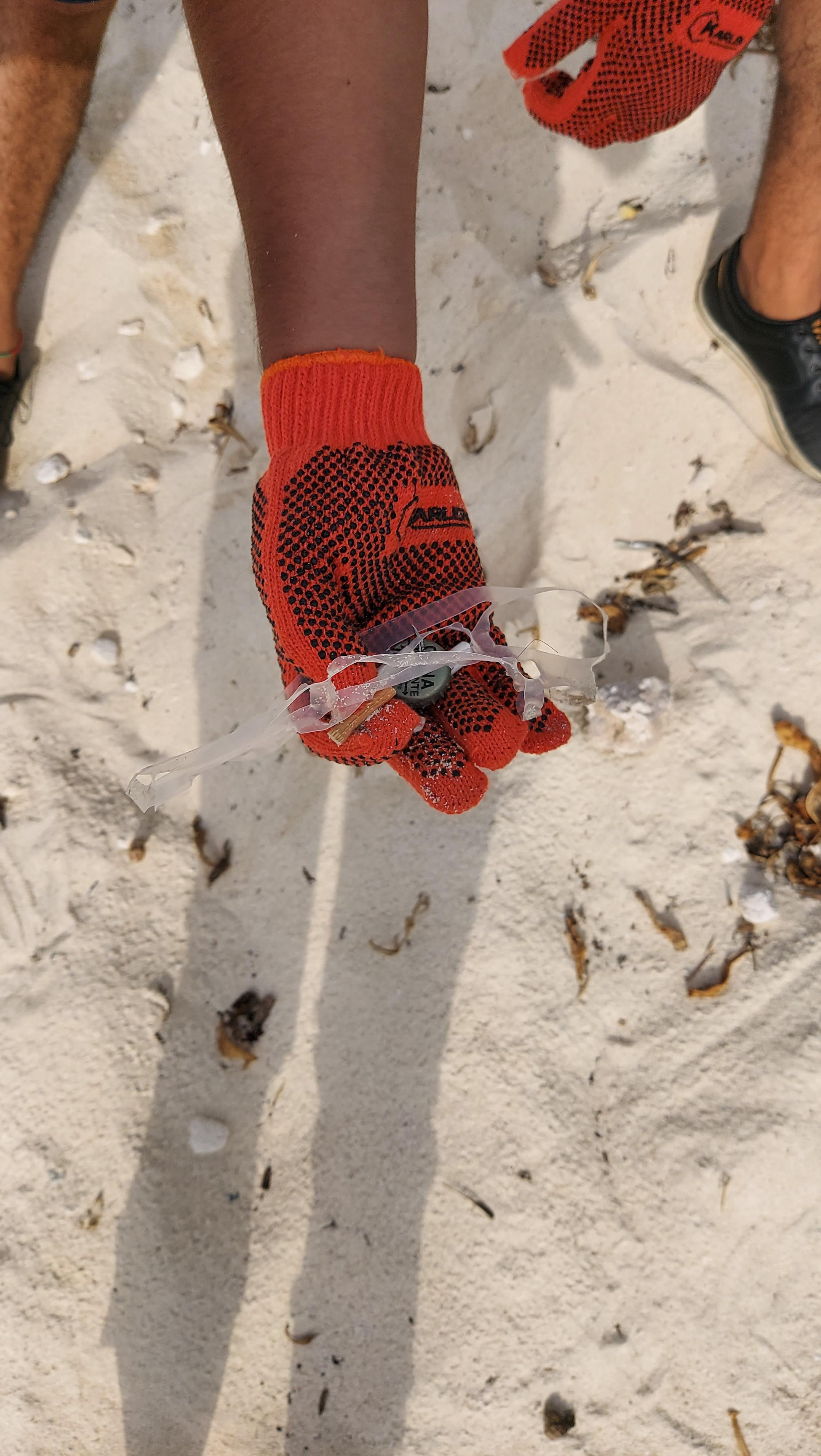 Quintana Roo's environmental issues
The pollution problem affects all destinations in the world, and in the case of Quintana Roo, sites such as jungles, beaches, cenotes, and freshwater bodies are the main affected.
The Ministry of Environment and Natural Resources in Mexico (SEMARNAT) indicates that beach pollution comes from two sources: Natural and Human Activities in coastal zones.
Pollution from natural sources

Pollution from human activities






Unexpected climatic changes

Fertilizers or pesticides used in agricultural areas.




Spills from septic tanks, treatment plants, or sewage systems.




Waste from poultry or swine farms.




Waste from architectural coatings (waterproofing and paints).




Edible waste thrown into the sea by restaurateurs who do not have the infrastructure to dispose of their waste.




Fish and seafood waste from fishermen cleaning their products on the beaches.




Waste from boats and other small vessels (oil or garbage).




Waste from industrial activities.




Waste from sugar mills near the coast.




Drainage discharges - treated or not - of domestic, agricultural, and industrial origin.




Waste from tourism activities.
The above table gives us an idea of the impact that poorly controlled human actions generate in the waters of our beaches.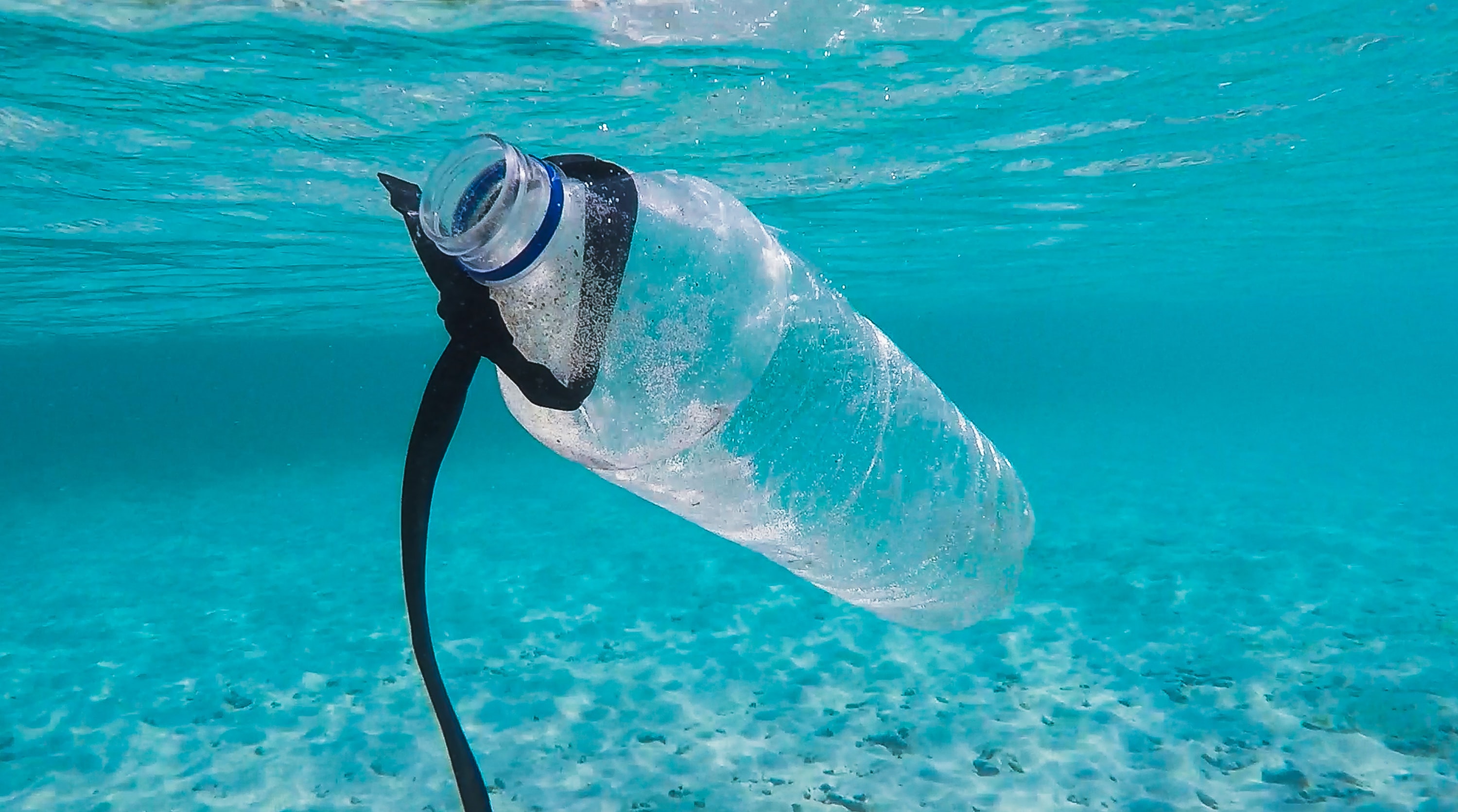 And if we talk about the effects of pollution in the water of the seas, according to the article by Dr. Teresa Álvarez, located in the institutional repository of ECOSUR, uncontrolled human actions cause consequences such as "...erosion and increased turbidity in the water; the generation of garbage; the discharge of dirty sewage and rainwater into the marine environment; pollution by petroleum hydrocarbons generated by boats, and outboard motor vehicles; the use of pesticides for golf course maintenance and insect control."
In the specific case of the seas of Quintana Roo. During the meeting "Solutions to Marine Pollution for a Green Recovery" in commemoration of Oceans Day, the UN representative in Mexico Dolores Barrientos, emphasized that "...the world's oceans...are the main climate regulator, the benefits they provide are affected by the deterioration of the health of marine and coastal ecosystems, caused by pollution, climate change, overfishing and loss of habitat and biodiversity."
All this evidence shows that it is in our hands -as humanity- to take action in the care of beaches through actions that involve comprehensive environmental education.
ACTIONS TO TAKE CARE OF OUR BEACHES AND SEAS
Government Actions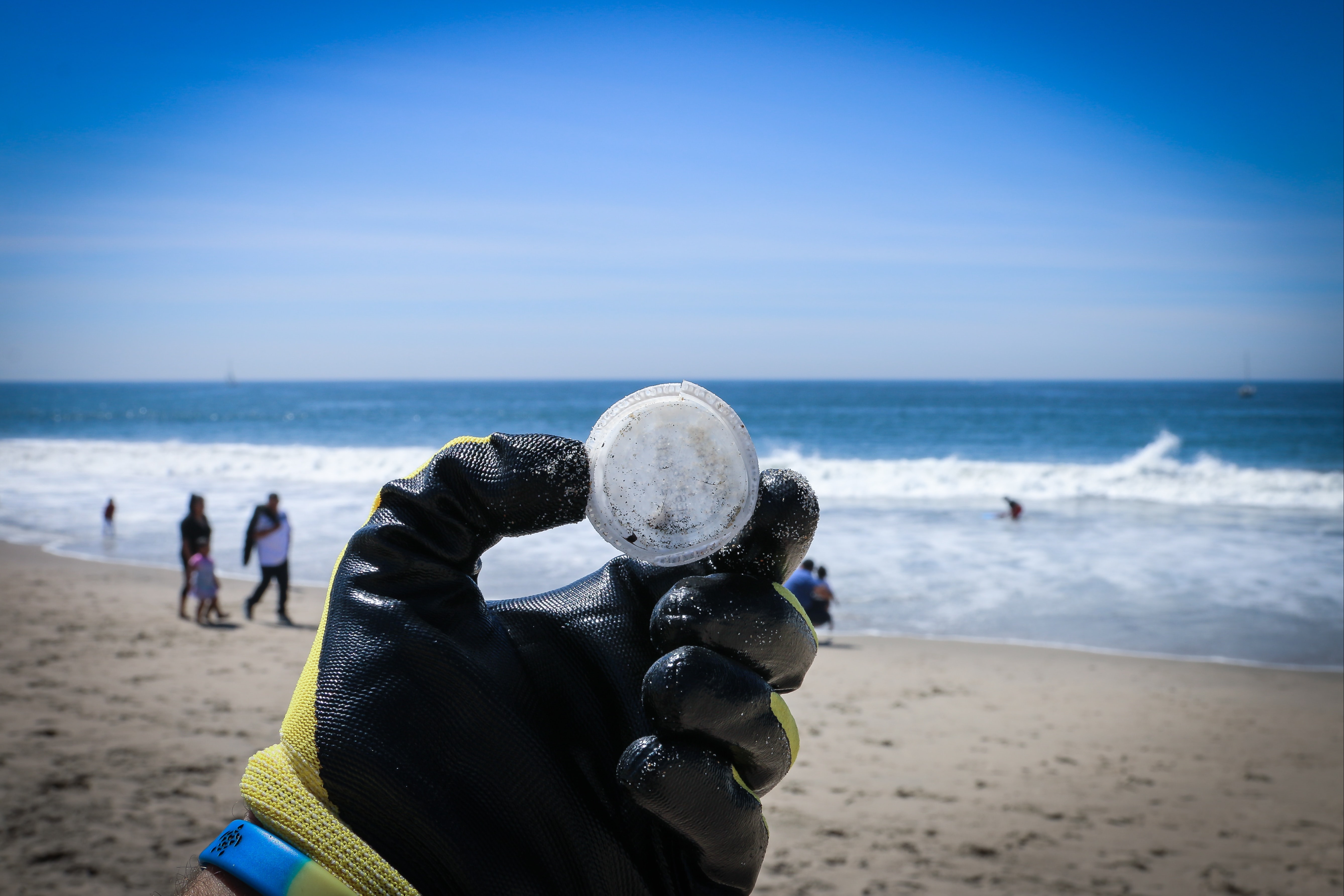 Currently, the Government of the State of Quintana Roo, in conjunction with other agencies, has created different strategies to spread the message of the importance of beach care through manuals and programs such as:
COFEPRIS Operating Manual
The Federal Commission for the Protection against Sanitary Risks (COFEPRIS) has issued an operational manual for the Surveillance of Primary Contact Water on Beaches and Fresh Water Bodies. While this government agency does not focus on beach care, its application helps to understand and evaluate the level of contamination risk presented by Mexico's beaches and seas.
The objectives of the manual are as follows:
Prevent health risks to the bathing population. This is done by establishing risk criteria according to the levels of enterococci present in the water.
To establish criteria for the dissemination of reliable and timely information to beach users.
Establish the sampling procedure and test method to determine the seawater quality indicator.
This manual will help us collect all the scientific information we need to know how polluted our beaches are and how safe they are to swim in.
Clean Beaches Program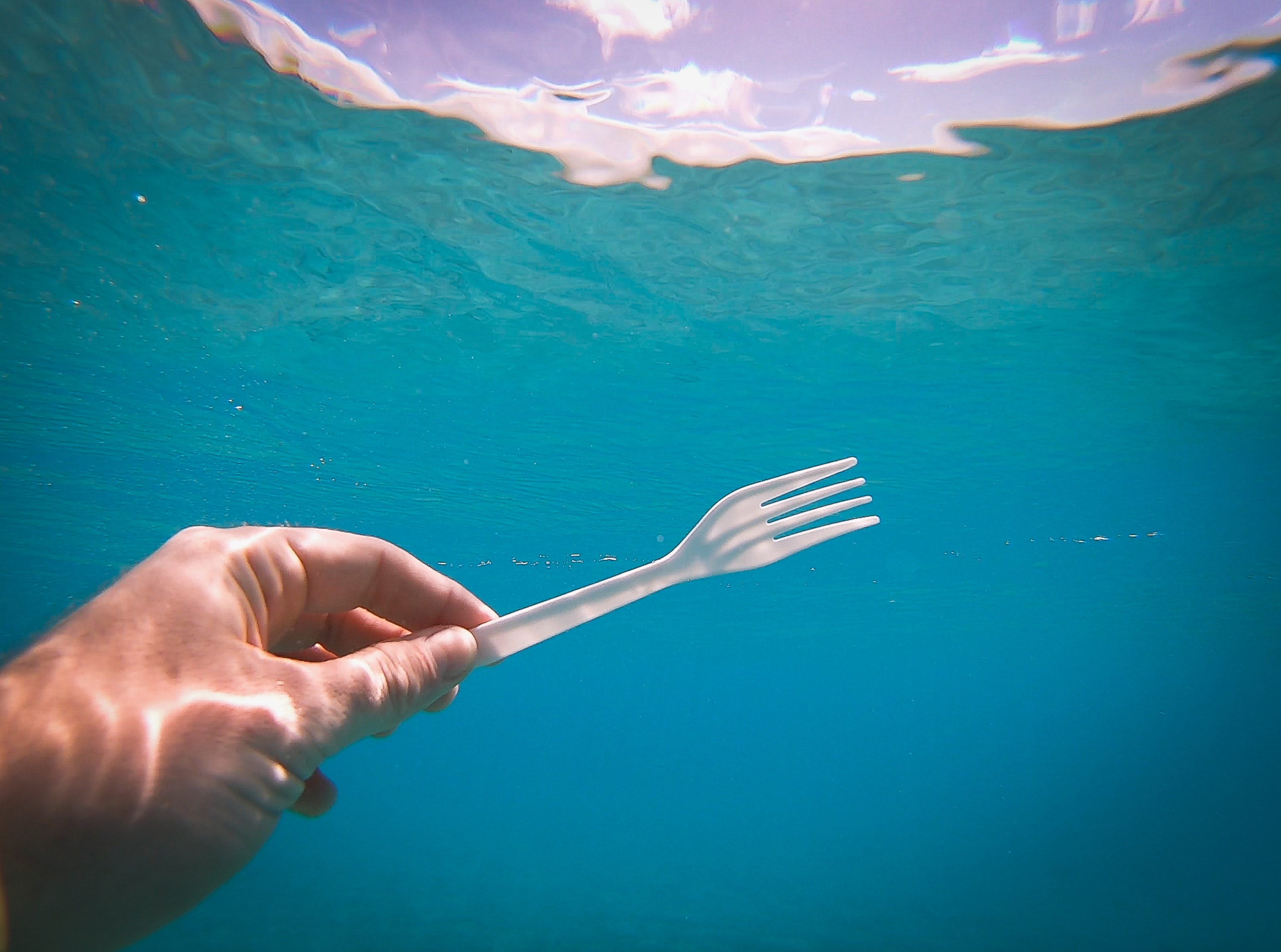 The program aims to protect the health of users and improve the environmental quality of Mexico's beaches. It is distinguished by:
Carrying out sampling and analysis of beach water in Mexico's 17 coastal states.
Invite to report anomalies in the pages of SEMARNAT, COFEPRIS, and Beach Committees.
Distribute results transparently on their platforms.
Distribute manuals and guidelines among visitors and tourism companies to guarantee good practices when using beaches and seas.
State Development Plan: Axis 5
The State Development Plan, currently being carried out by the Government of Quintana Roo, has 5 axes, number 5 being: ORDERLY GROWTH WITH ENVIRONMENTAL SUSTAINABILITY. This axis includes Program 28, a series of guidelines designed to guarantee the conservation and sustainable use of natural resources. Some of these guidelines are:
Implement measures to recover, clean, and mitigate beach erosion as well as the use of sargassum.
Collaborate with the competent authorities in the restoration of coral reefs to recover productivity and marine life.
Strengthen the integral management of solid waste in the state.
Promote solid waste recycling campaigns.
To train the social, public, and business sectors on the adequate management of their waste plans.
To carry out outreach activities for the rational and sustainable use of natural resources.
To enforce regulations and monitor the emission of pollutants into the soil, air, and water, generated by fixed sources under state jurisdiction.
Promote the use of technical guidelines for pollution control.
So far, Program 28 is composed of 58 strategies, and you can consult them here: https://qroo.gob.mx/plan-de-accion/programa-28-medio-ambiente-y-sustentabilidad
Civil Actions
Since we know that our beaches are threatened, as citizens, we have the chance of applying actions that involve a complete environmental education in our society. Some of the small actions we can do to avoid the pollution of beaches and seas are:
At the beach
Pick up your garbage when you leave: It doesn't matter if it is organic material. Take your trash with you when you leave the beach and dispose of it properly.
Avoid using sunscreen: You can use it out of the sea; if you go swimming, wear long-sleeved swimsuits to protect yourself from the sun.
Do not touch marine fauna: Avoid at all costs touching marine animals such as starfish, corals, or sponges. They are very delicate beings (and some are dangerous). Besides, it is illegal, and you will most likely be fined for doing so.
Avoid using plastic bags that can fly away.
Join beach cleanup groups: Some groups like Snorkeling 4 Trash organize regular cleanups in a fun environment.
At home
Recycle your trash. You can take it to the Recycleathon.
Use ecological means of transportation
Don't wastewater...
...and don't pollute it with detergents or oils. Dispose of them responsibly!
Share environmental initiatives online and by word of mouth.
Use reusable packaging
Speak up! If you know of companies or groups that threaten the environment, contact your local authorities.
Educate yourself about recycling. Companies such as Ecoliiks offer courses and help to responsibly dispose non-recyclable waste.
Remember that these actions are not only to protect the beaches and seas from pollution but also to reduce our carbon footprint in the world and help the environment in general.
Actions of the companies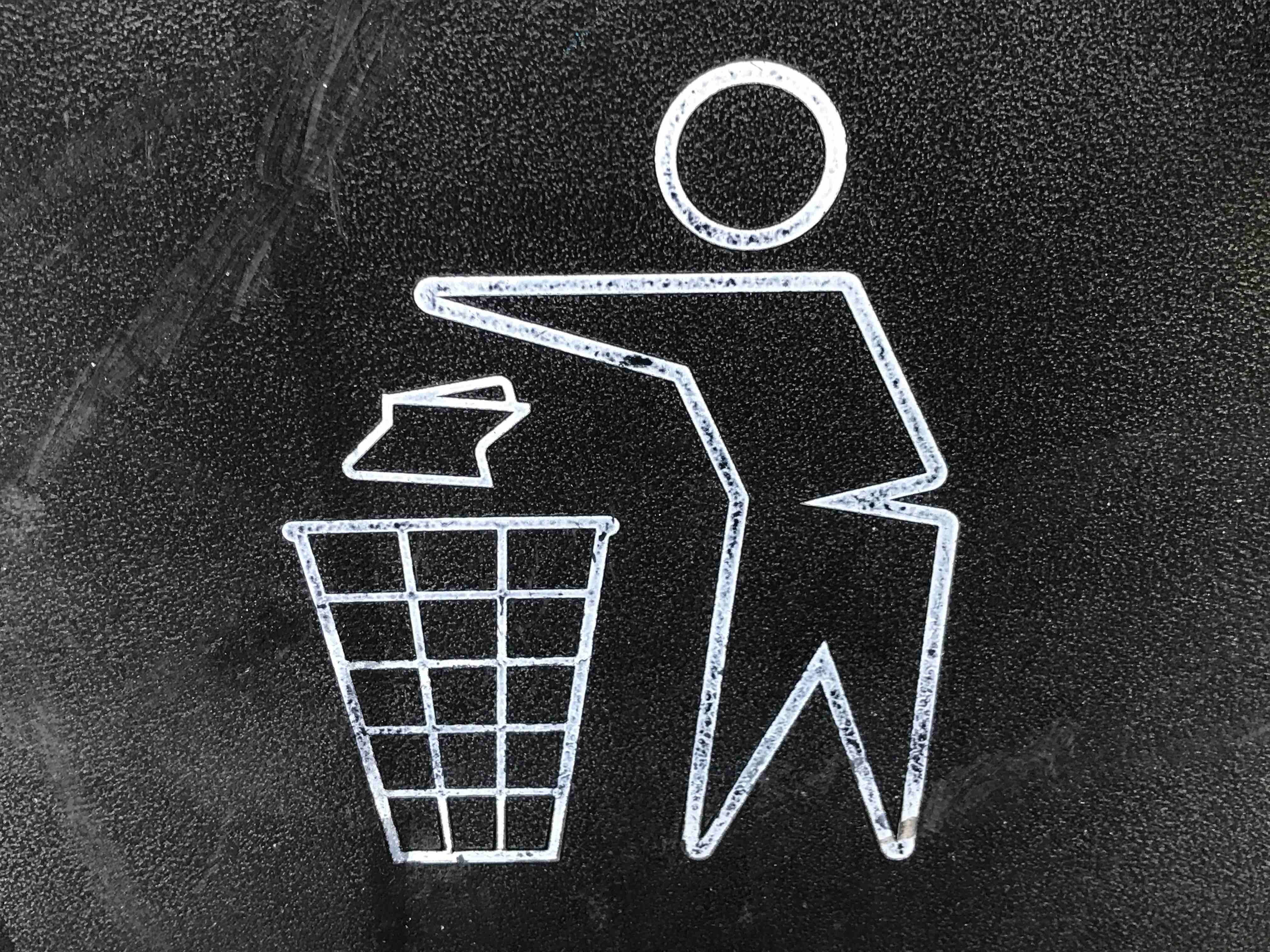 As the government and citizens join efforts for good care of the beaches and seas, Quintana Roo's touristic companies have implemented strategies and alliances that guarantee sustainable tourism development. These strategies are:
Aligning the company's corporate policies with the 17 UN Sustainable Development Goals, especially Goal 6: Water and Sanitation and Goal 14: Oceans.
Creation of partnerships with companies dedicated to environmental care such as water sanitation plants and recycling companies with responsible garbage disposal programs.
Acquisition of badges and certifications that endorse its commitment to sustainable actions (such as the Blue Flag Certificate).
Implementation of education programs for customers and visitors for the correct use of natural areas and resources.
Remember that if all levels of government, businesses, citizens, and civil associations join together to care for the beaches and the seas, we can learn how to reduce pollution of the beaches and how to take care of them.