"Today, we are the first municipality, national level, to hoist a total of 39 Blue Flag awards in the 2021-2022 season. With this, our state remains in the first position in Mexico in owning these certifications and sustainable tourism ships" said Municipal President Mara Lezama, upon receiving the respective Blue Flags by the European Foundation for Environmental Education (FEE) in Playa Las Perlas, Cancun.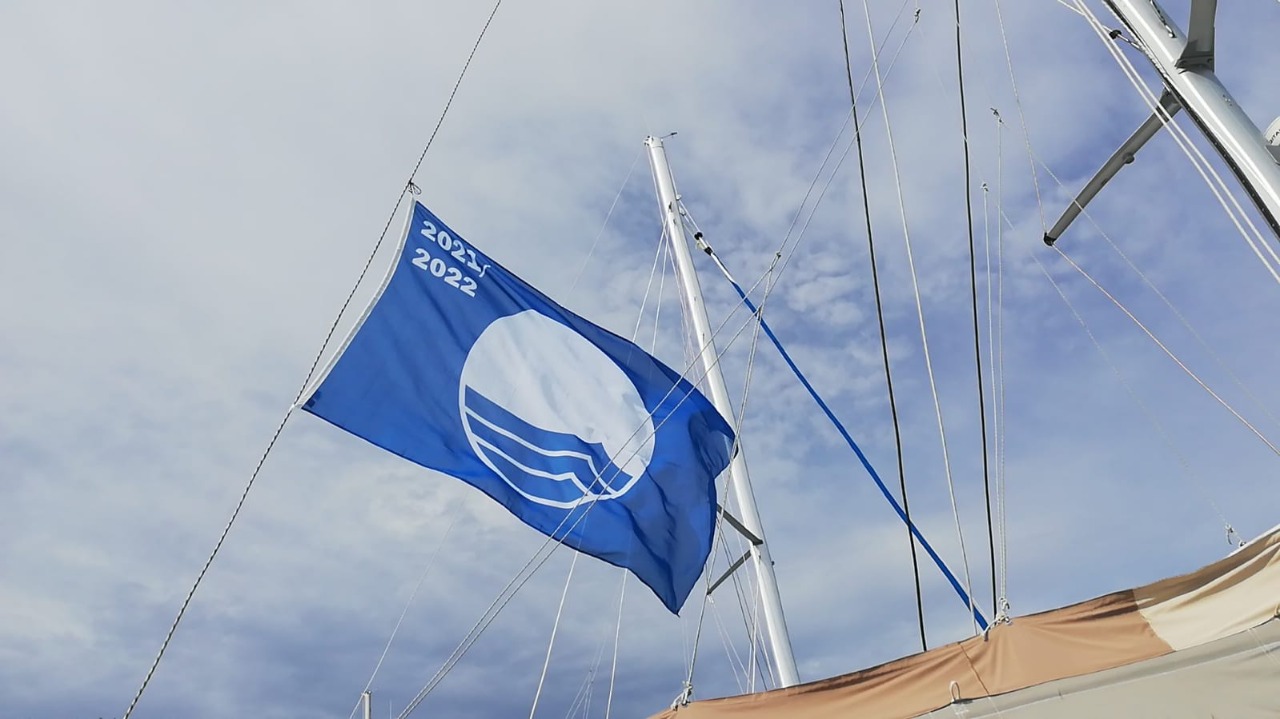 THE BLUE FLAG 2021-2022 season AWARDED 39 CERTIFICATIONS IN CANCUN, OF WHICH 29 BELONG TO CANCUN SAILING CATAMARANS.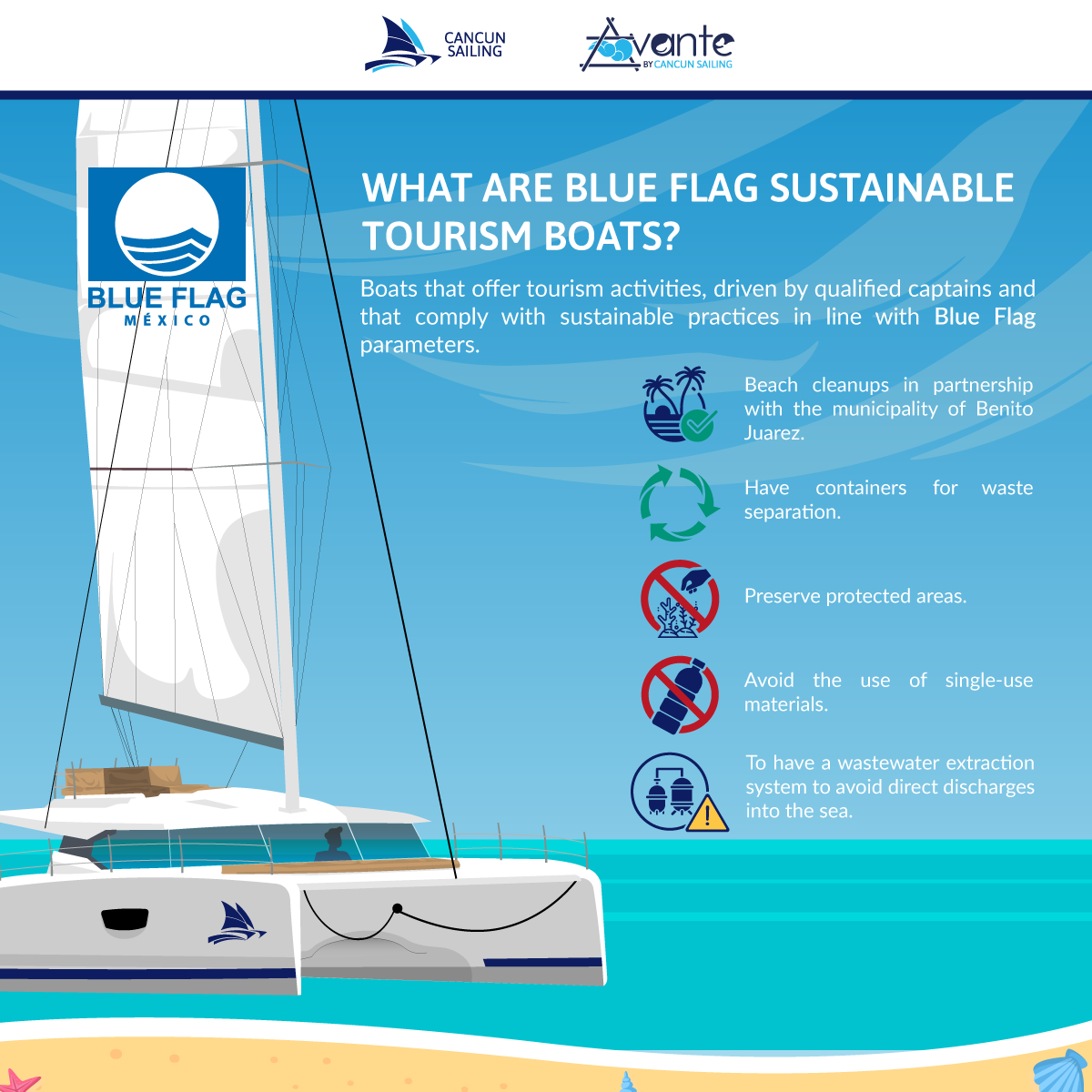 In this Blue Flag 2021-2022 season, our company added 4 more boats to the 25 that had been already awarded in the previous season. As mentioned by the president: "We also announced the award for 29 Cancun Sailing tourist service boats, four more than in the previous year," she said in the presence of Sergio Castro, Director of Quality, Arturo Moreno, Director of Operations, and Diego Peralta, Commercial Director, who attended the event on behalf of Cancun Sailing.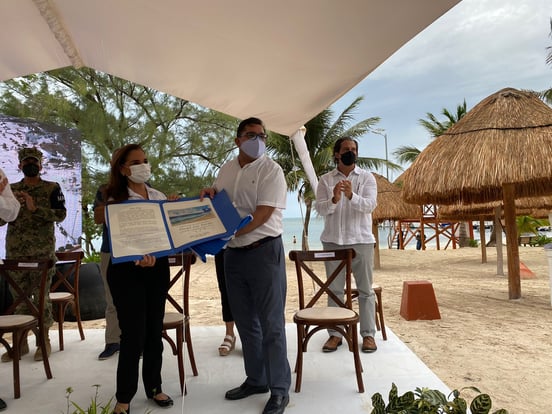 On June 28, 2021, Municipal President Mara Lezama symbolically presented the awards, followed by the raising of the Blue Flag, which marked the beginning of the 2021-2022 season.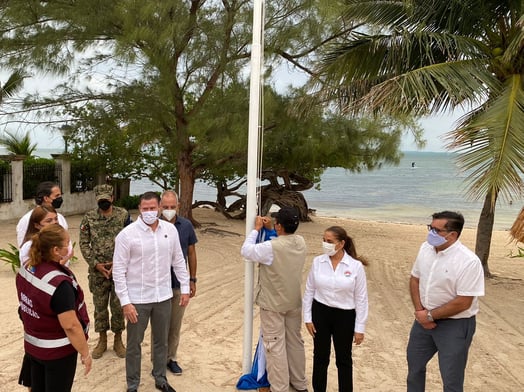 With the renewal of the Blue Flag awards, our 29 awarded ships, along with the seven honored public beaches and 3 hotel chains, position Cancun as "the capital of Blue Flag in the country" in the words of the Executive Director of FEE Mexico, Joaquin Diaz Rios.